We're going to flatten your climbs and make you laugh in the face of headwinds with our first ever Turbo road bike. This mighty cocktail of light weight, power, range, and connectivity will turn you into a monster in the saddle. Nothing else on the road comes close. This is the future of performance road. Turbo Creo SL—It's You, Only Faster.

FACT 11r carbon frame

26.8 lbs

Future shock 2.0 suspension

Pedal assist up to 28 mph

120 mile battery range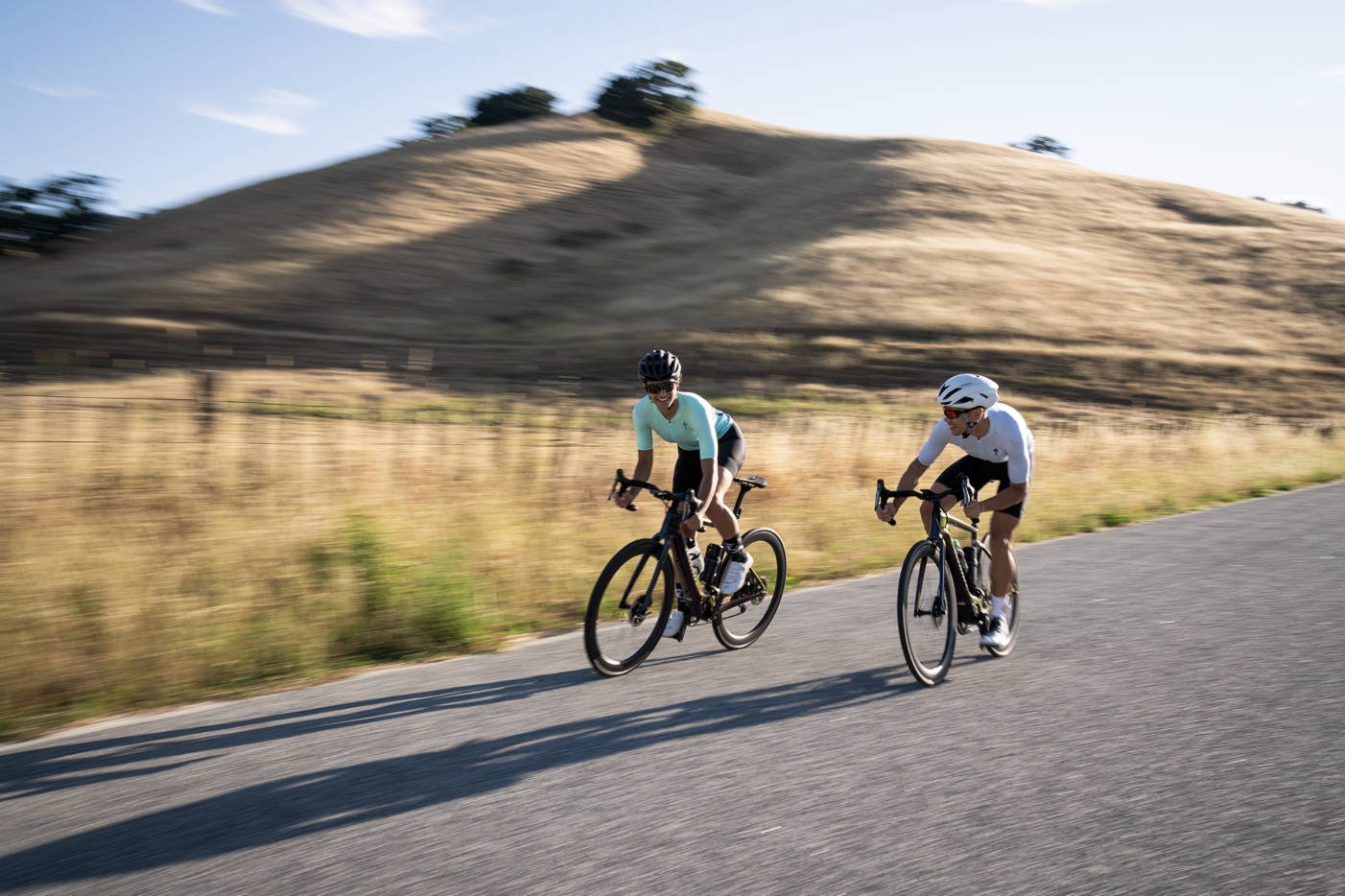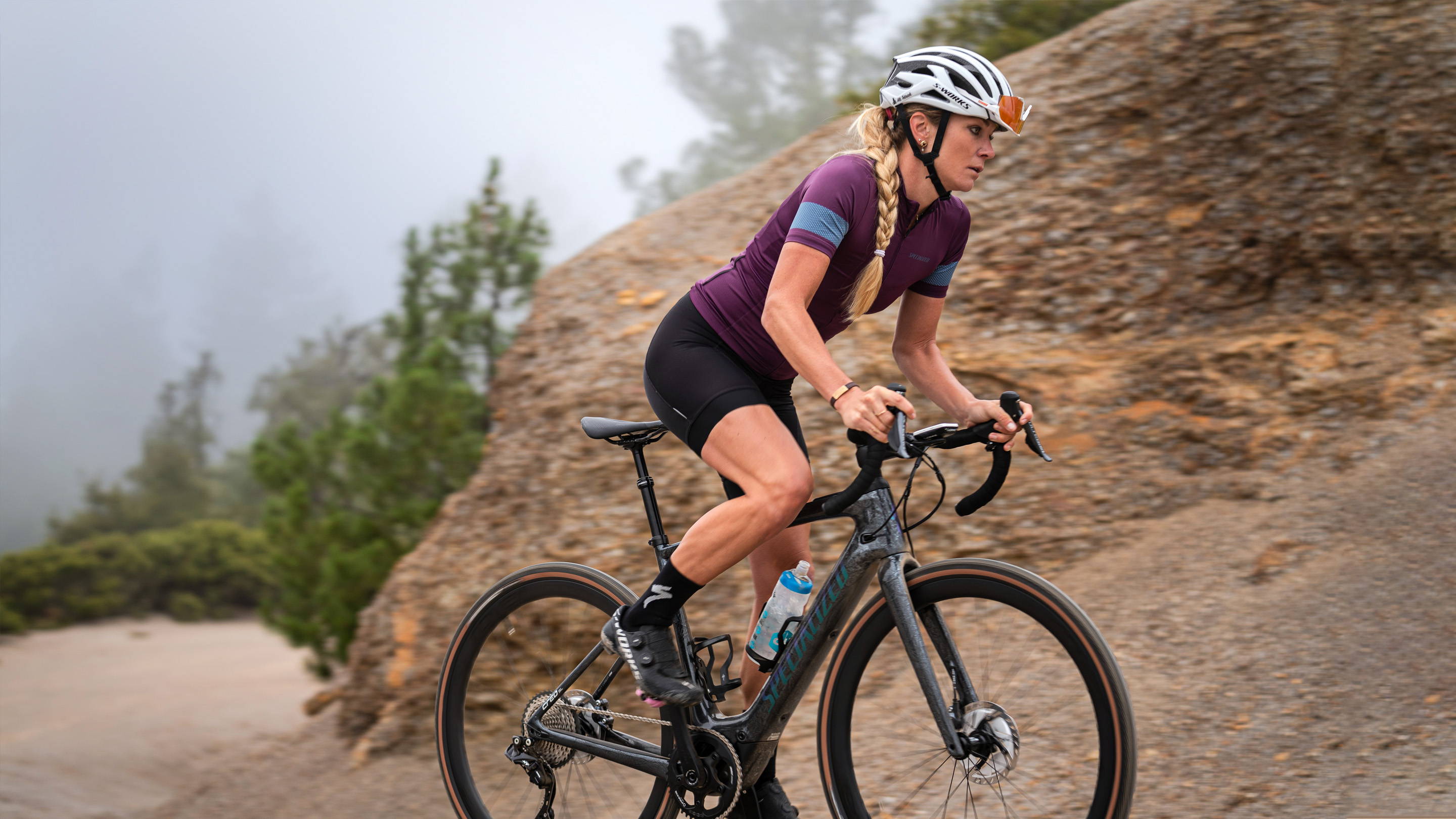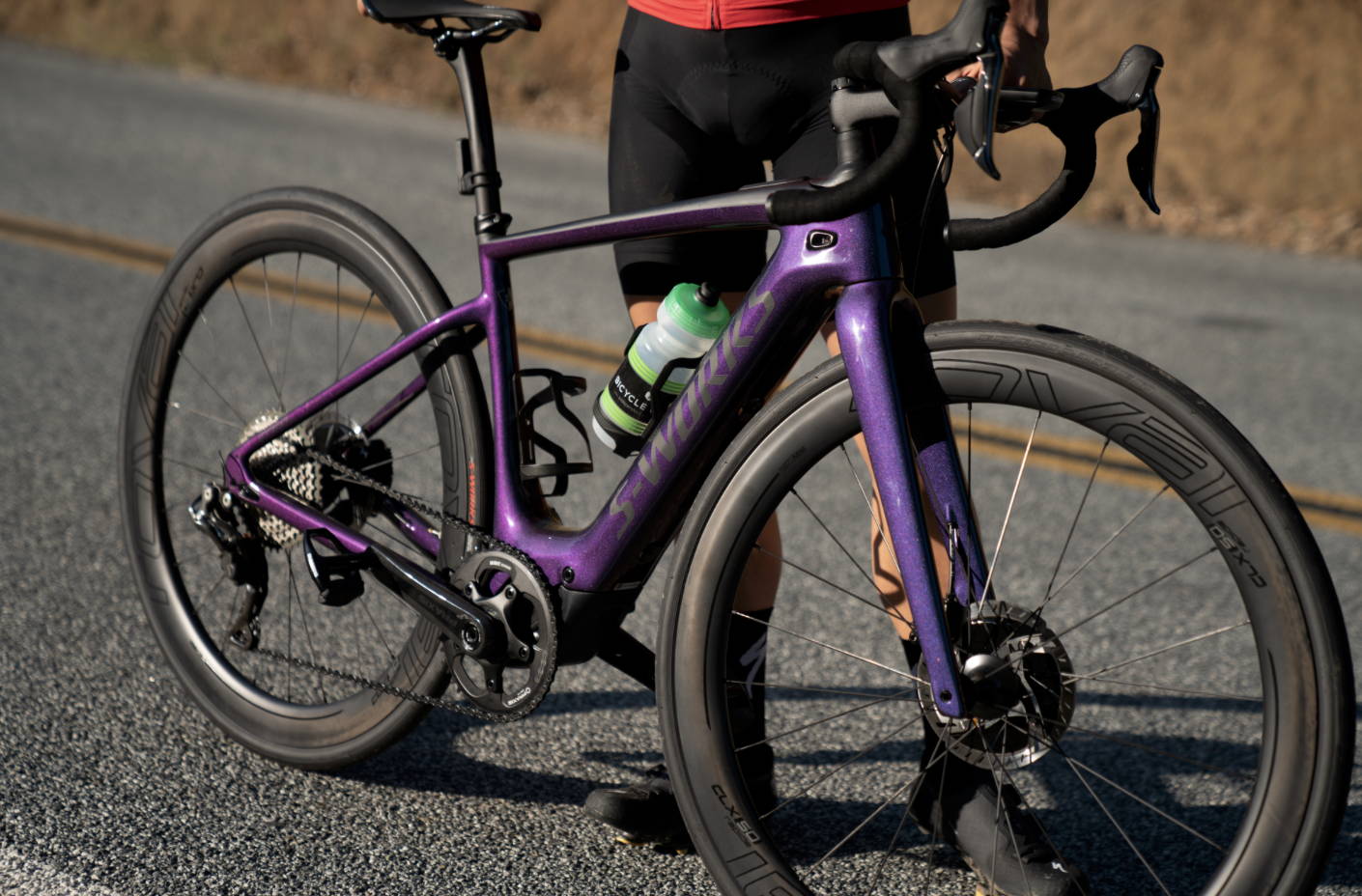 SO LIGHT YOU'LL FORGET IT'S ELECTRIC

Who said electric had to be heavy? We built a light and lively frame, then gave it nimble geometry that creates stability at speed with a Future Shock 2.0 for control and confidence. The Turbo Creo SL isn't just the lightest e-bike of its kind—it's, literally, pounds lighter than the competition.
Geometry plays a big part here too, so we've made tweaks to improve handling for smaller riders and to reduce toe overlap.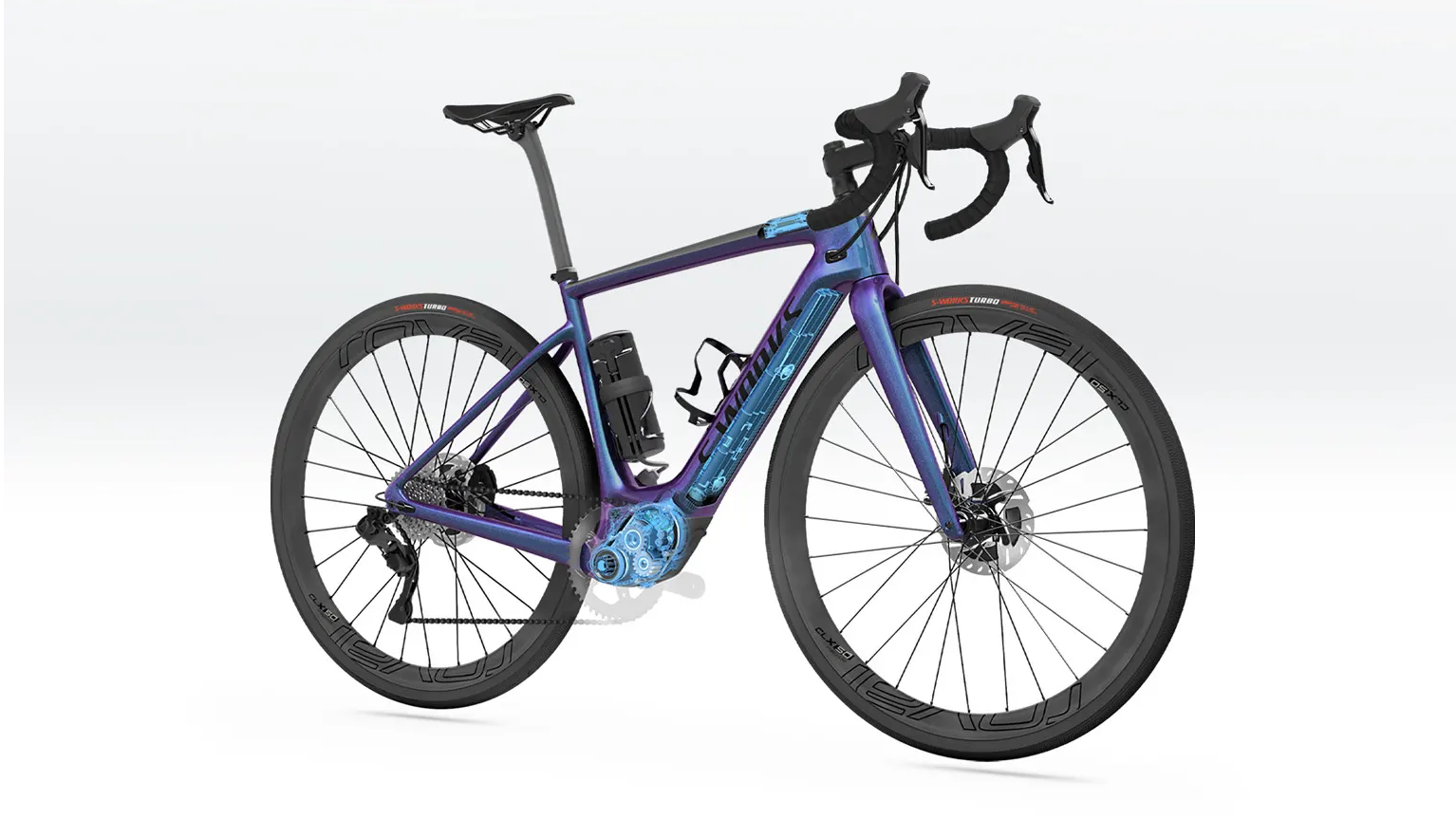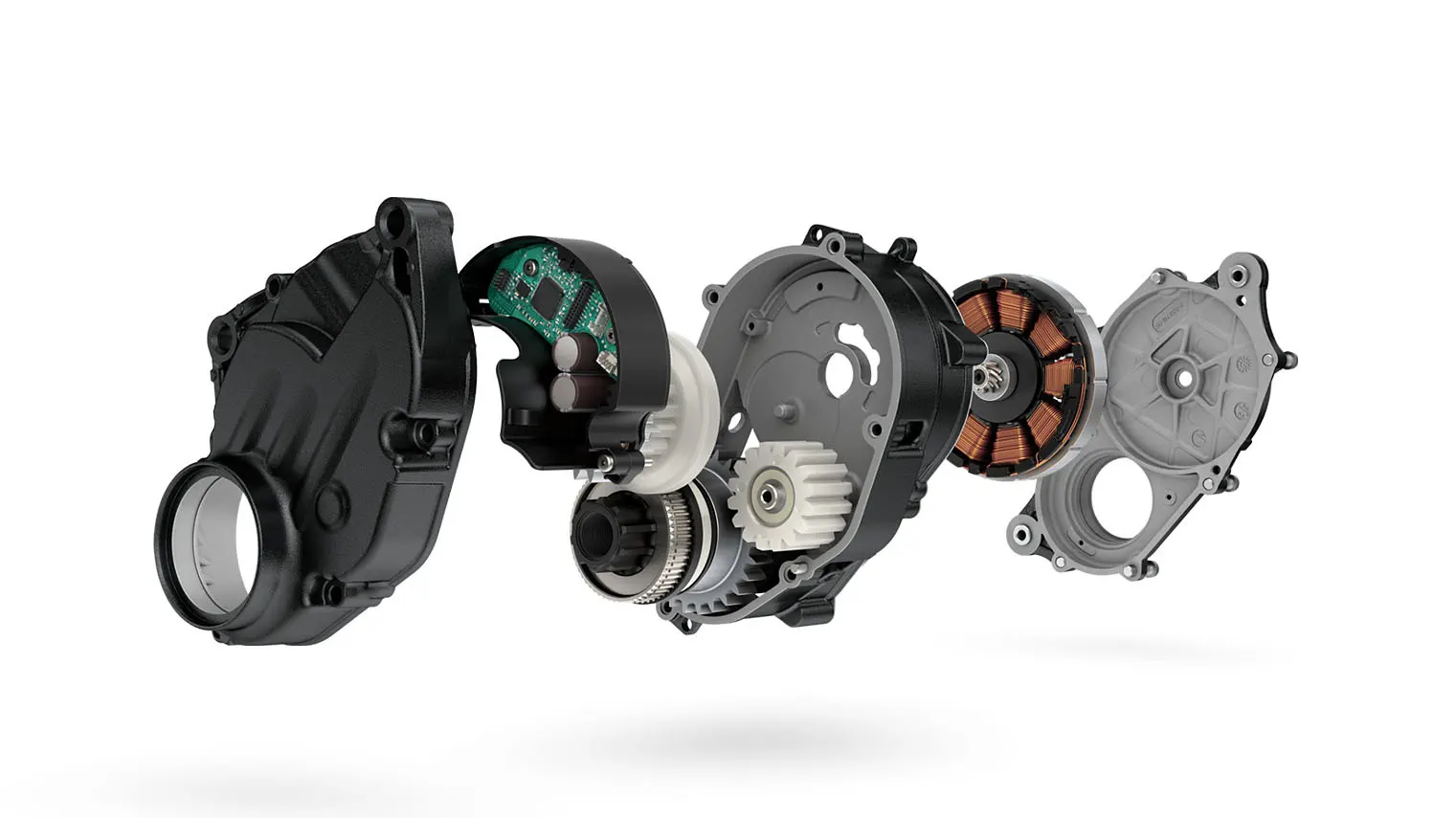 SAME EFFORT, DOUBLE THE REWARD

It doesn't get any easier, you just go faster. The smooth, 240-watt Specialized SL 1.1 motor doubles your effort and is whisper quiet. It's most efficient when you're most efficient, so it delivers its full power between a cadence of 60 and 100 RPM, just like it's straight from your bionic legs.

Our Turbo brain trust in Switzerland obsessed about range so you don't have to. Take your most epic day and put it in fast forward. With up to 120 miles of range (80 from the internal battery, 40 from our optional range extender), you'll be flattening mountains all day, not looking to plug-in.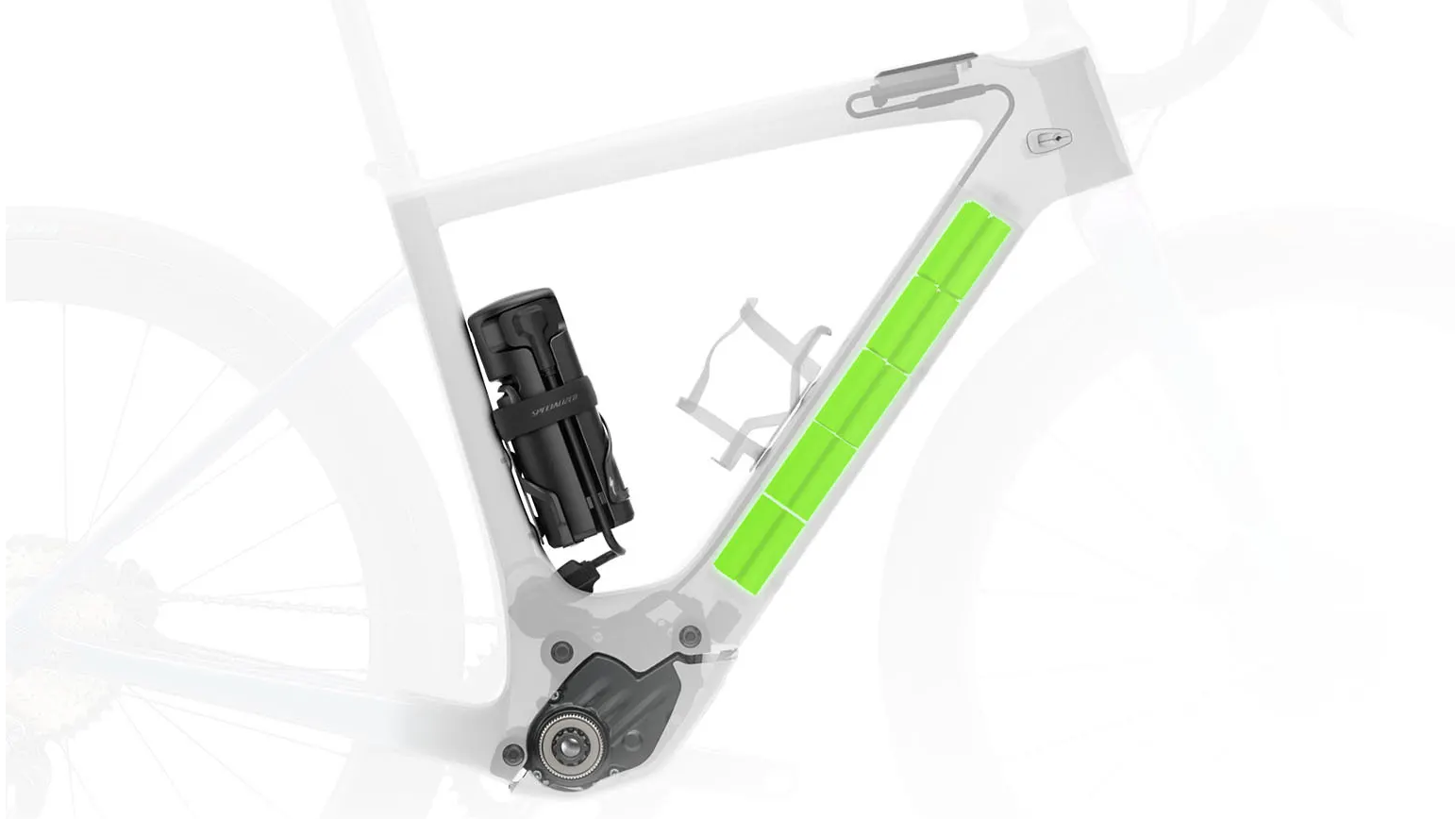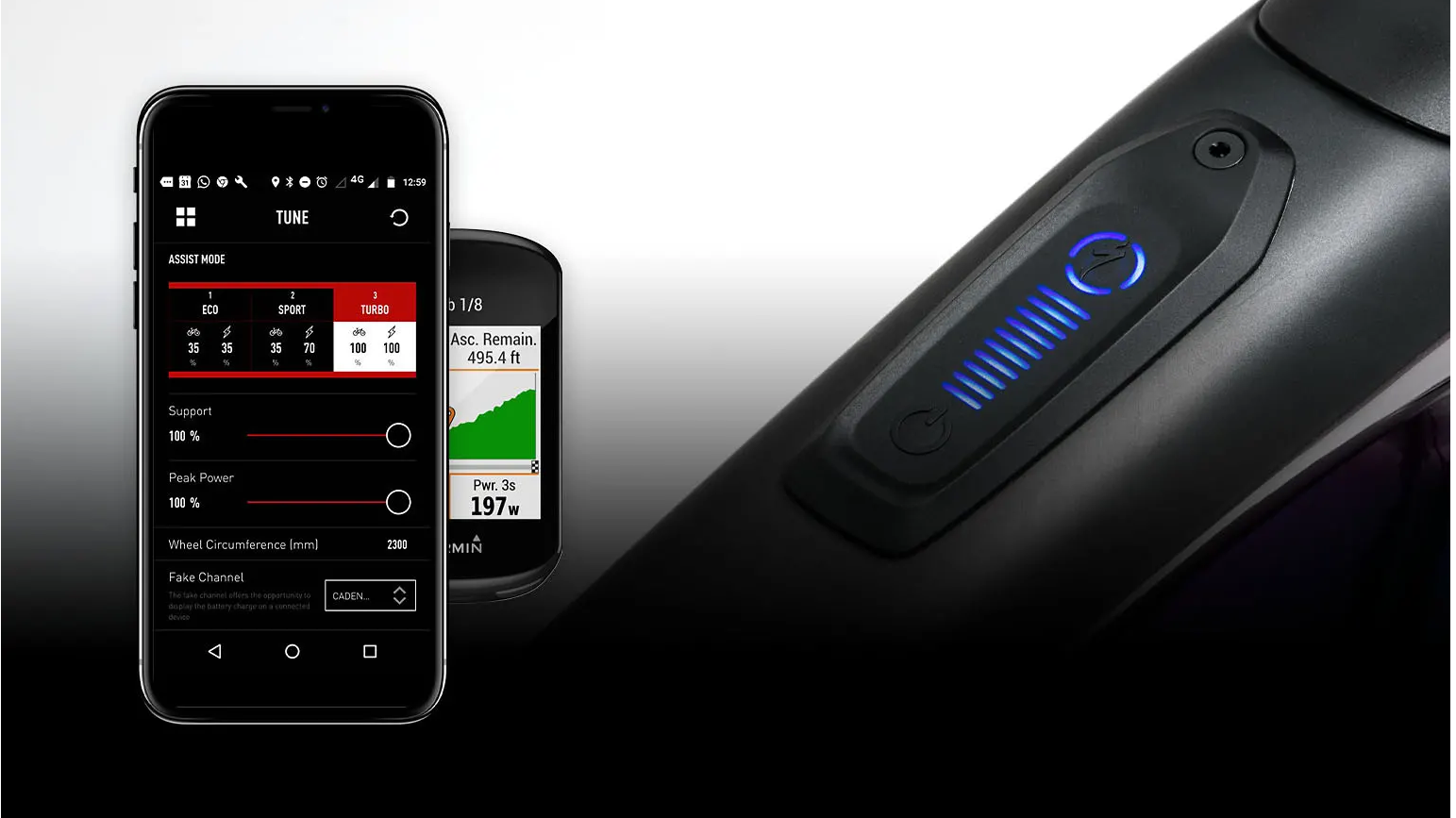 POWER PERSONALIZED WITH MISSION CONTROL

Infinitely tune your power delivery and automatically manage your battery use with our Mission Control app. It's a seamless and intuitive way to unleash your Turbo. The integrated power meter tracks your power, while the Turbo Connect Unit gives you control when you don't want to connect.

tune your ride
Mission Control

THE POWER TO RIDE MORE GRAVEL - CREO SL EVO
We've taken the revolutionary performance of the Turbo Creo SL—the unmatched light weight, power, range, and connectivity—and created the Turbo Creo SL EVO. Get ready to put your biggest gravel days on fast-forward. The new Turbo Creo SL doesn't stop being the new benchmark in e-road performance just because the pavement ends. The Turbo Creo SL EVO, at 27.89lbs and its gravel-ready builds, will take you off the beaten track farther and faster than you ever imagined possible. Flatten any mountain—dirt, gravel, or tarmac.
With 700x38mm Pathfinder Pro Tires or 650b wheels with 47mm tires, the Creo SL EVO is undaunted by gravel roads at high-speed or rutted singletrack. We also gave the Turbo Creo SL EVO bars with 12 degrees of flare to help you hit your line, while a 50mm dropper post lowers your center of gravity to keep you balanced on rough descents.
With a longer wheelbase, raked fork, and low bottom bracket, this newly designed geometry will help you make the most of the bike's power and performance on any surface.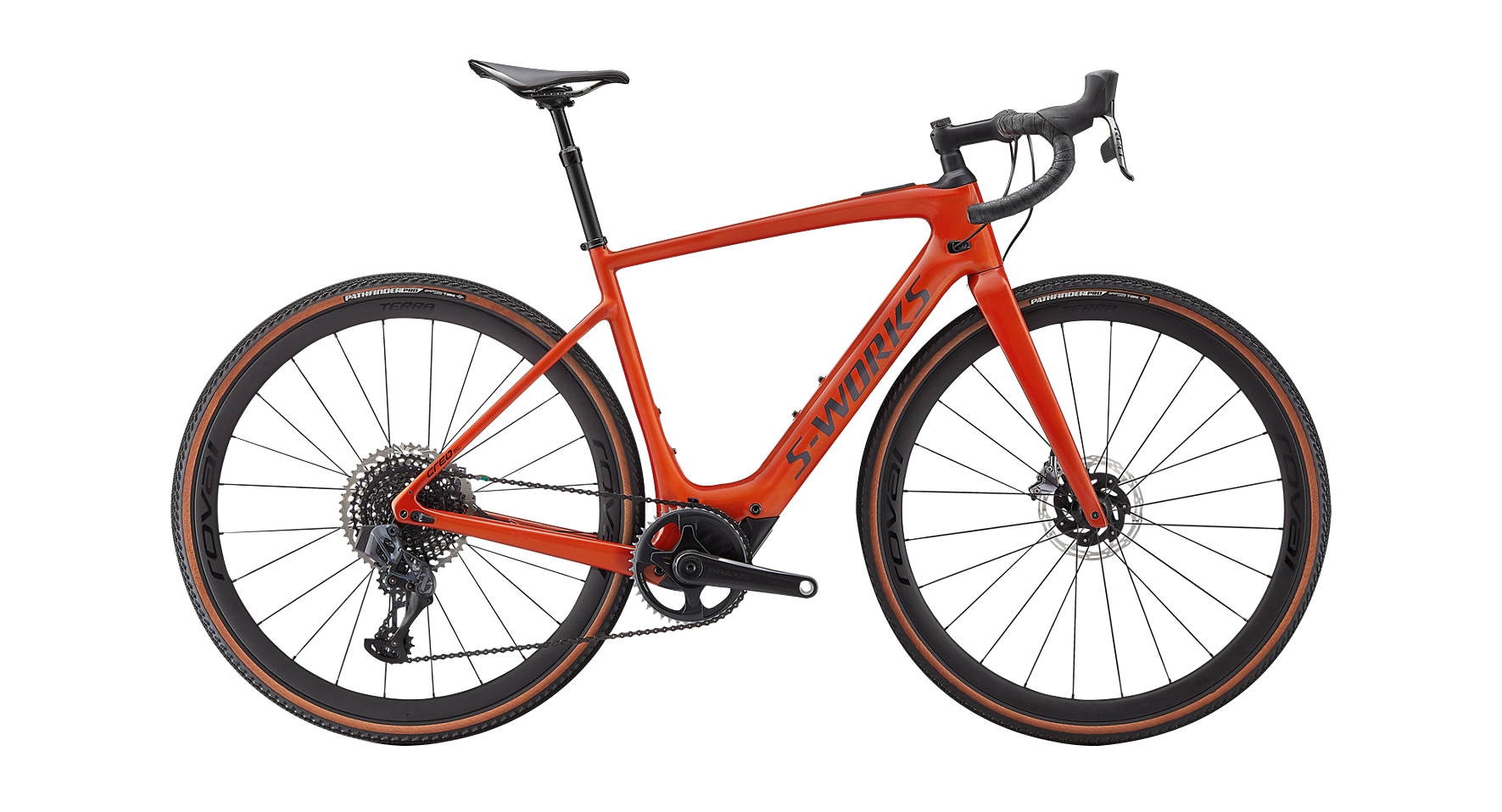 ---
0 products
Sorry, there are no products in this collection.