ABOUT RONDO
We live, breath and sleep two wheels. We race each season on and off the road. We ride thousands of km each year. We commute to work on bikes every day. We are not pro racers though. We admire the heritage of the great tours, but we can't figure out who rides for which team these days.
We started RONDO because we wanted to create bikes for real cyclists, like us, and most probably like you. For people who have no time to waste on talking, and want to get straight to the point. People who love to kick everyone's ass in the local race, beat their PR on a climb, but also do a relaxed gravel ride with their friends. We started RONDO because we wanted to create bikes, that are beautiful - technically and visually. Bikes that stand out from the crowd. We started RONDO because we wanted to change the way drop bar bikes are perceived both, roadies and mountain bikers. We absolutely love to watch the faces of our road racing friends when they hit the gravel for the first time, absolutely loving it. Or see our MTB buddies gleaming with joy like kids when they get on the drops and go full gas around their local trails.
With 15 years of experience in manufacturing bikes we put together a new team that includes the best industrial and graphic designers, engineers, riders, and experienced business managers.
THE RUUT RANGE: GO FAST OR GO LONG. YOU CHOOSE.
The Ruut range was born from the need to have a REALLY versatile bike. Once that would be comfortable enough for backpacking and long distance riding, but at the same time would retain a certain sporty character.
THE FIRST VARIABLE GEOMETRY BIKE
The innovative, award-winning carbon TwinTip fork allows you to adjust the geometry to your personal preference and riding style. The HI position setting, with steeper angles, smaller train and lower riding position will be the choice for racing and dynamic, sporty riding. The alternative fork setting gives the bike slacker angles, longer trail and a slightly more relaxed adventure riding, endurance training or commuting.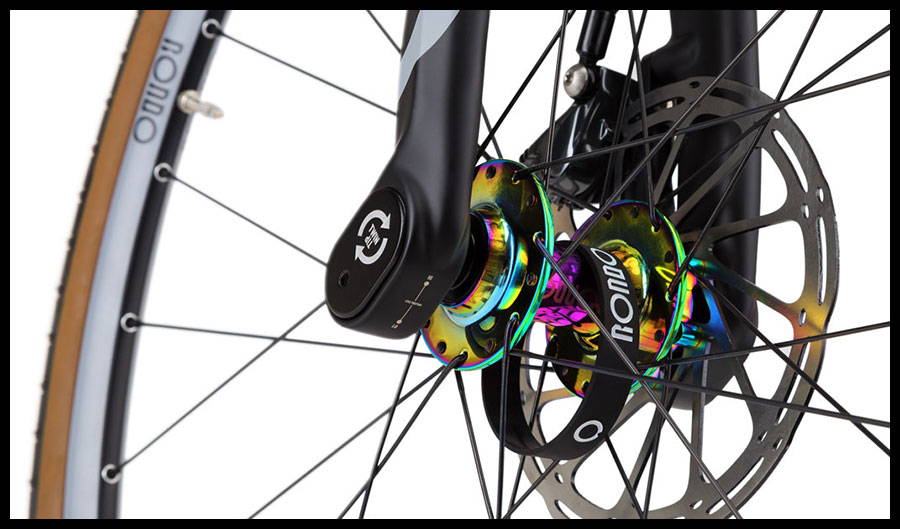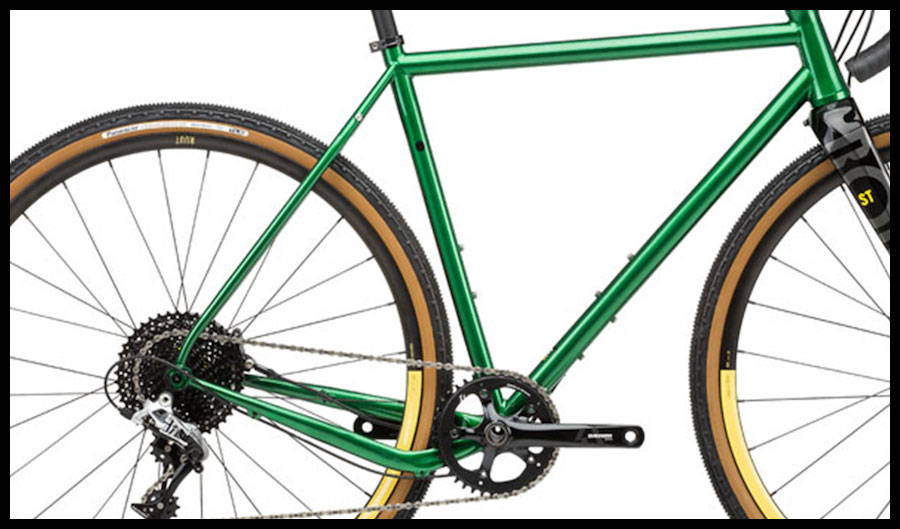 TAKES THE EDGE OFF POTHOLES & BUMPS
The laterally rigid front triangle will transfer all your energy during those out of the saddle sprints, whereas the compliant rear end with flex points on seat stays, top tube and seat tube will take the edge off potholes and bumps - to the extent that they noticed some riders actually checking if there isn't a big volume MTB tire sitting on their rear wheel.
---