With speed, control, and confidence on any terrain, the Specialized Diverge is the most capable gravel bike ever made. Switching from Midwest gravel at Mach 5 to rutted single track with ease, nothing helps you escape faster than Diverge. It's the ultimate getaway vehicle

FACT Carbon frame

Future Shock 2.0 suspension

700c & 650b wheel compatible

Open Road geometry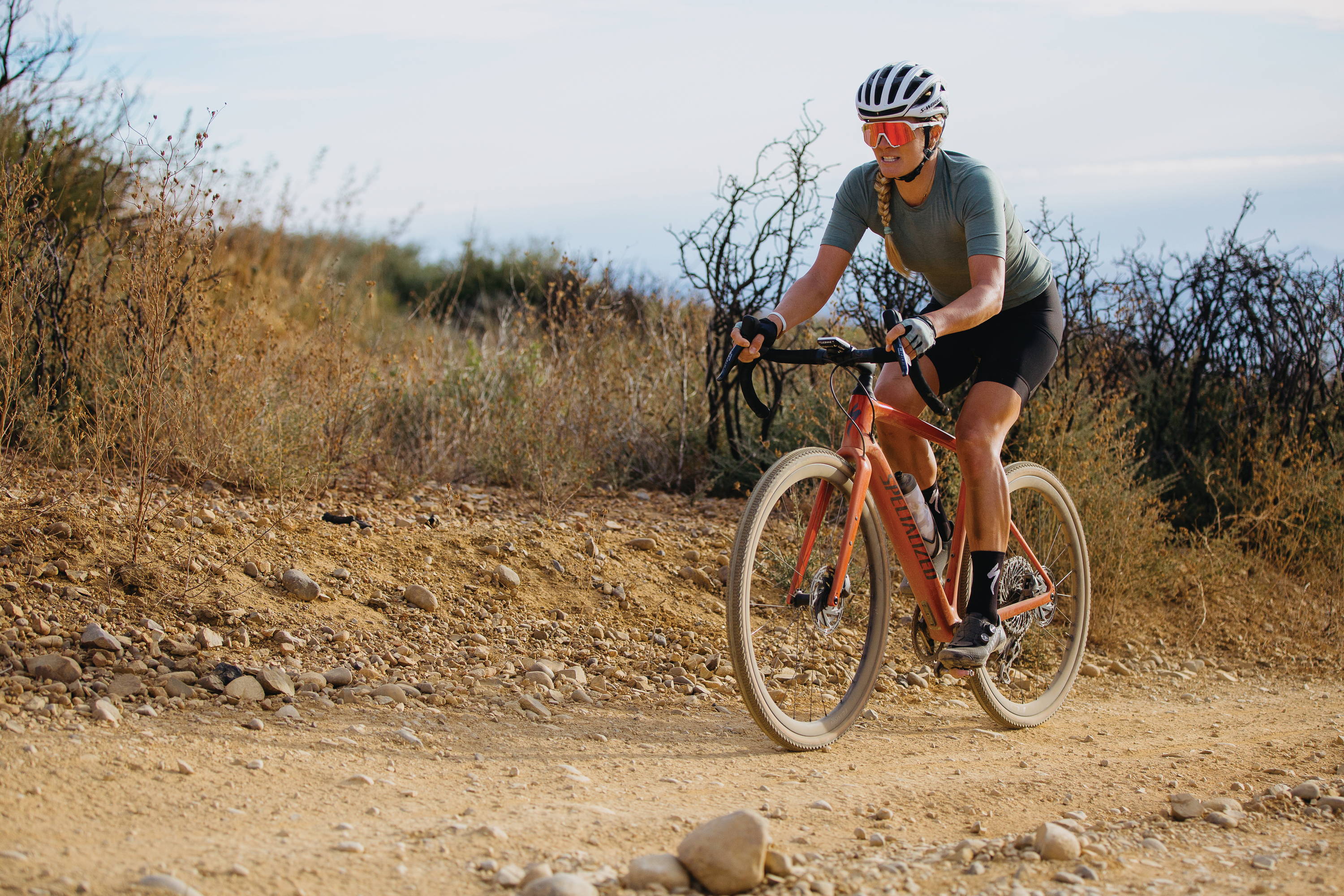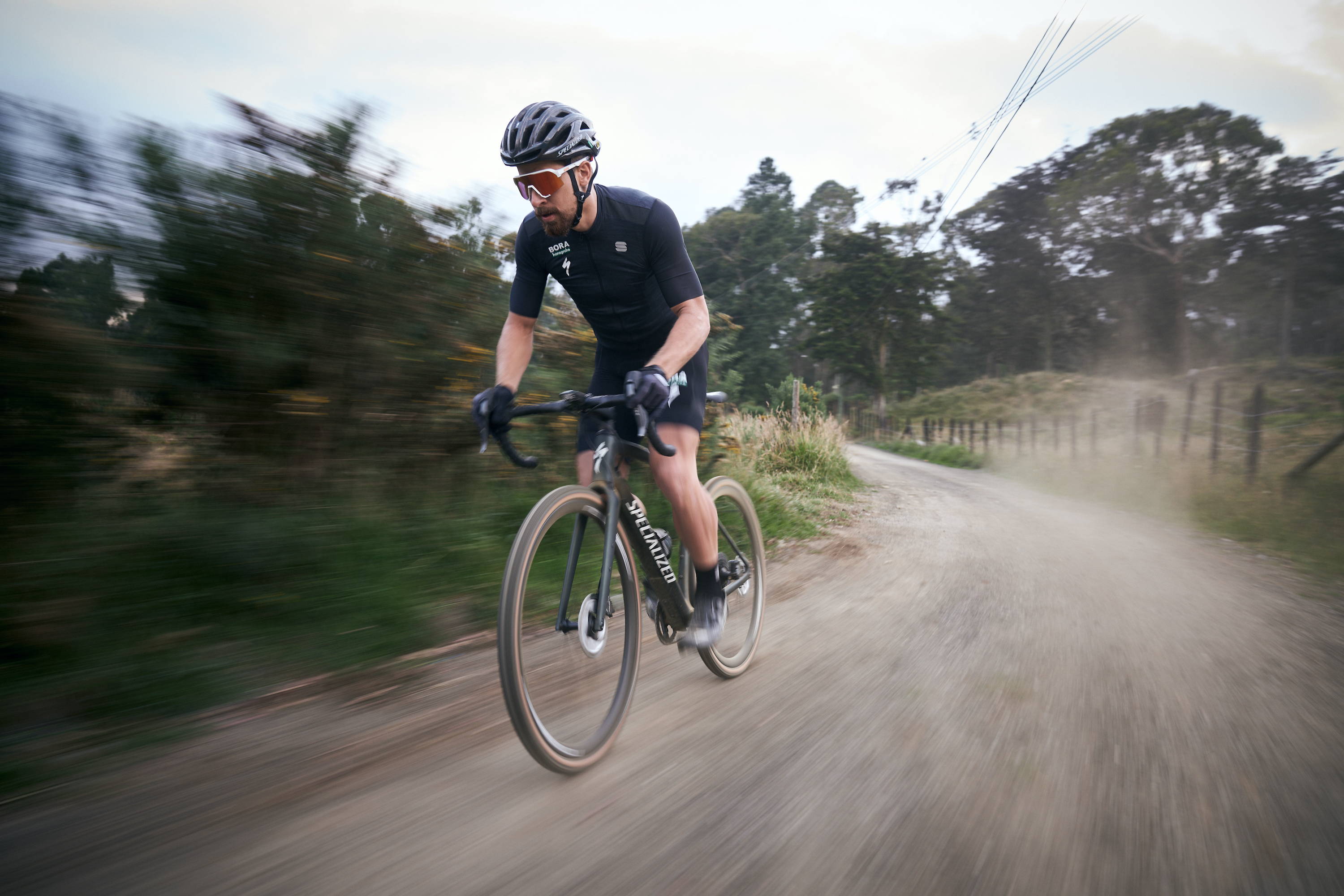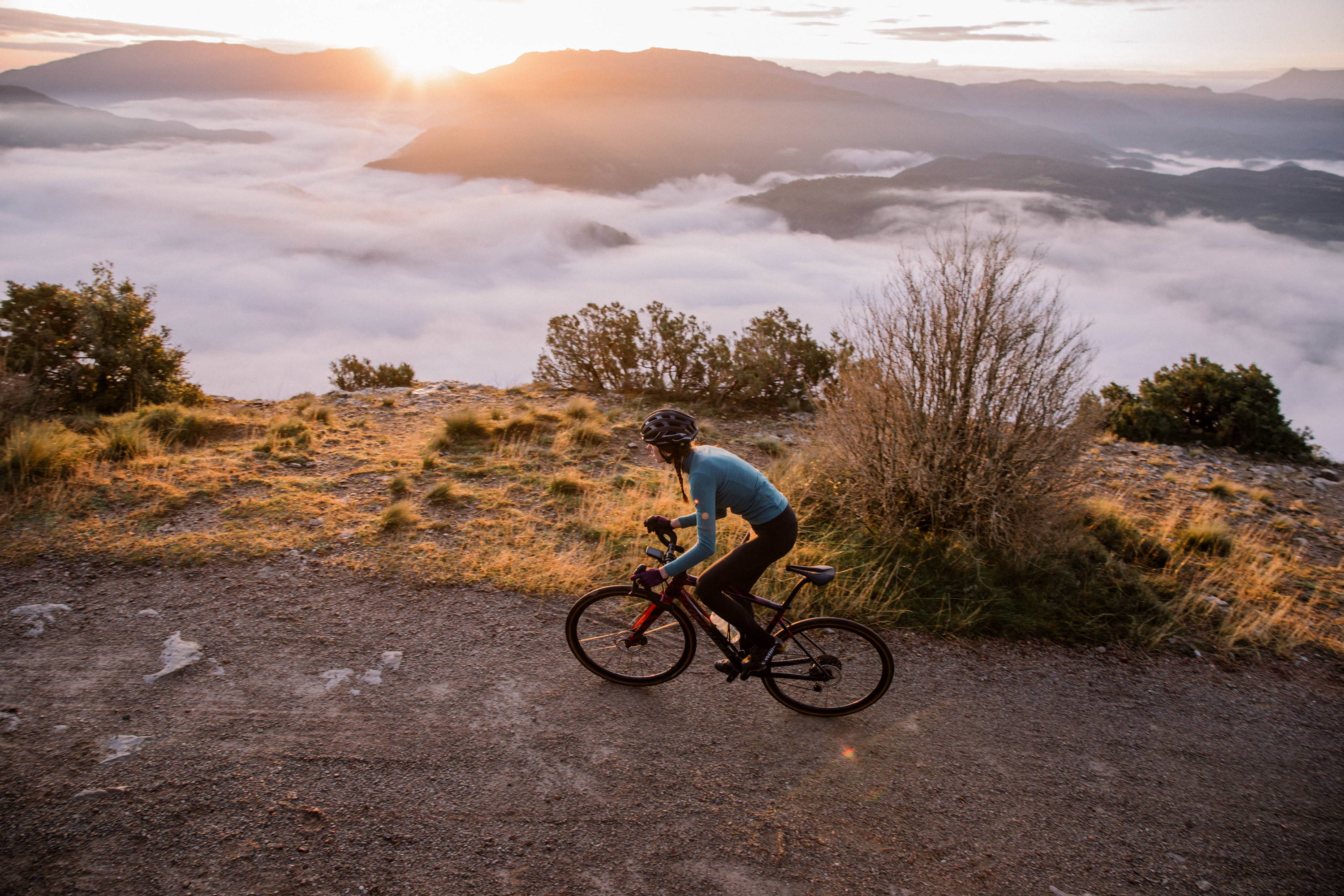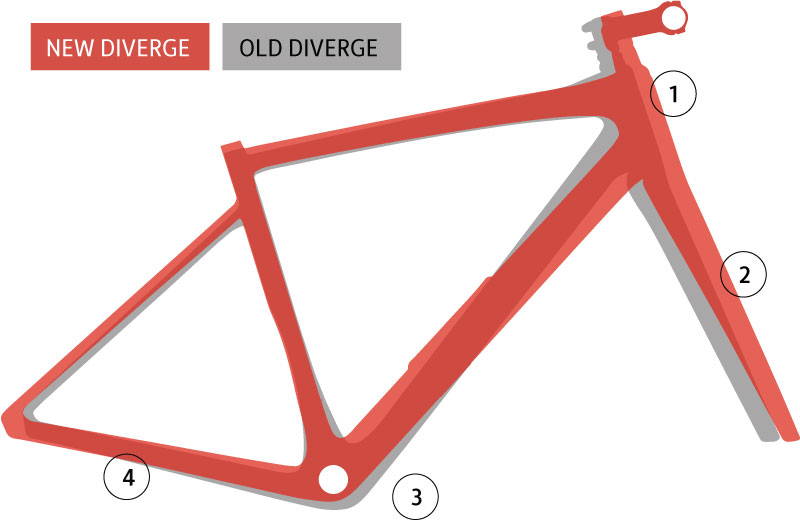 WITH GREAT CONFIDENCE, COMES GREAT SPEED

What geometry is a gravel bike supposed to have?" Wrong question. "What does the gravel rider need?" That's more like it. Status quo tossed out the window, we created geometry on the Specialized Diverge that is so progressive it's a revelation in the saddle. That little voice in the back of your head saying, "Stay off the brakes, you got this," just got a lot louder

Inspired by the Epic, a slacker headtube, longer reach, and shorter cockpit keeps Diverge stable so you can stay in control and on the gas in soupy gravel and rutted dirt.
With some slide rule wizardry, the Diverge's new fork has increased offset to ensure all that stability at speed never feels slow at the bars or 'floppy' at the front wheel
We raised the Diverge's bottom bracketby 6mm, improving pedaling clearanceand making it more nimble, but at80mm of drop, it's still among thelowest in gravel for true stability.
4. The Short and Long of it
At 425mm, the Diverge's chainstays keep the wheel tucked under the rider for lively acceleration and nimble handling, while perfectly balancing the bike for ultimate confidence.
Sure, we made Future Shock for cobbles, but turns out it's the ultimate technology for riding rough road, thick gravel, and chunky dirt. Future Shock 2.0's adjustable, hydraulically damped travel keeps you in control and on target, all while protecting your hands, arms, and shoulders from the battering.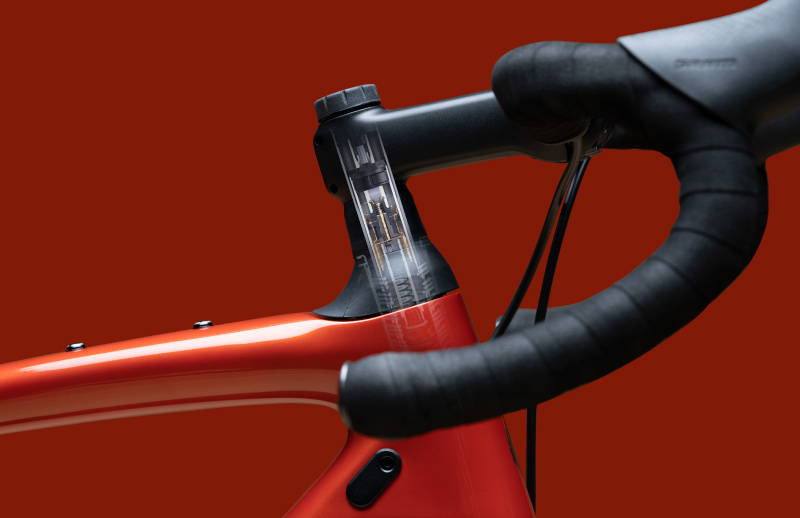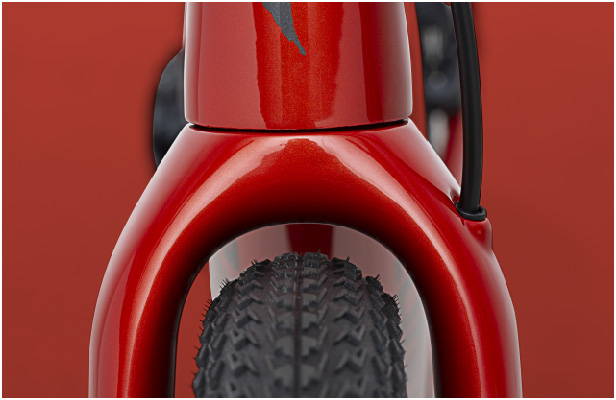 MORE CLEARANCE = MORE FUN

Nothing unlocks potential like tire clearance. Luckily, we're feeling generous. Very generous—47mm on a 700c wheel and 2.1" on 650B. Crazy, we know, but wait until you rip a descent on the new Specialized Diverge with that much rubber. Hallelujah!

EVERYTHING YOU NEED, RIGHT WHERE YOU NEED IT

The Specialized Diverge's internal SWAT compartment takes gear out of your pockets and puts it low in the frame, improving handling and keeping you more comfortable. Go ahead and rip past that first aid station, or take extra gear to escape farther into the unknown. Dual SWAT pouches keep it all dry and organized.