To enjoy mountain biking's golden age you need a bike that thrives in varied terrain and unlocks your potential on the trail. In the forty years since we first introduced the Specialized Stumpjumper, we've ridden with all kinds of trail riders from all around the world in every terrain imaginable. And we've learned that "trail riding" can mean a lot of different things to a lot of different people.

To unleash the full potential of the full spectrum of trail riding, we created two Stumpjumper siblings: Stumpjumper and Stumpjumper EVO. Some of us find our flow railing endless ribbons of backcountry singletrack in a haze of endorphins. This is Stumjumper's native habitat. For those who crave ever bigger hits and sketchier terrain, we created the Stumpjumper EVO.

New S-4 frame weighs 2,420 grams

SWAT Compartment

Asymmetric

sidearm strut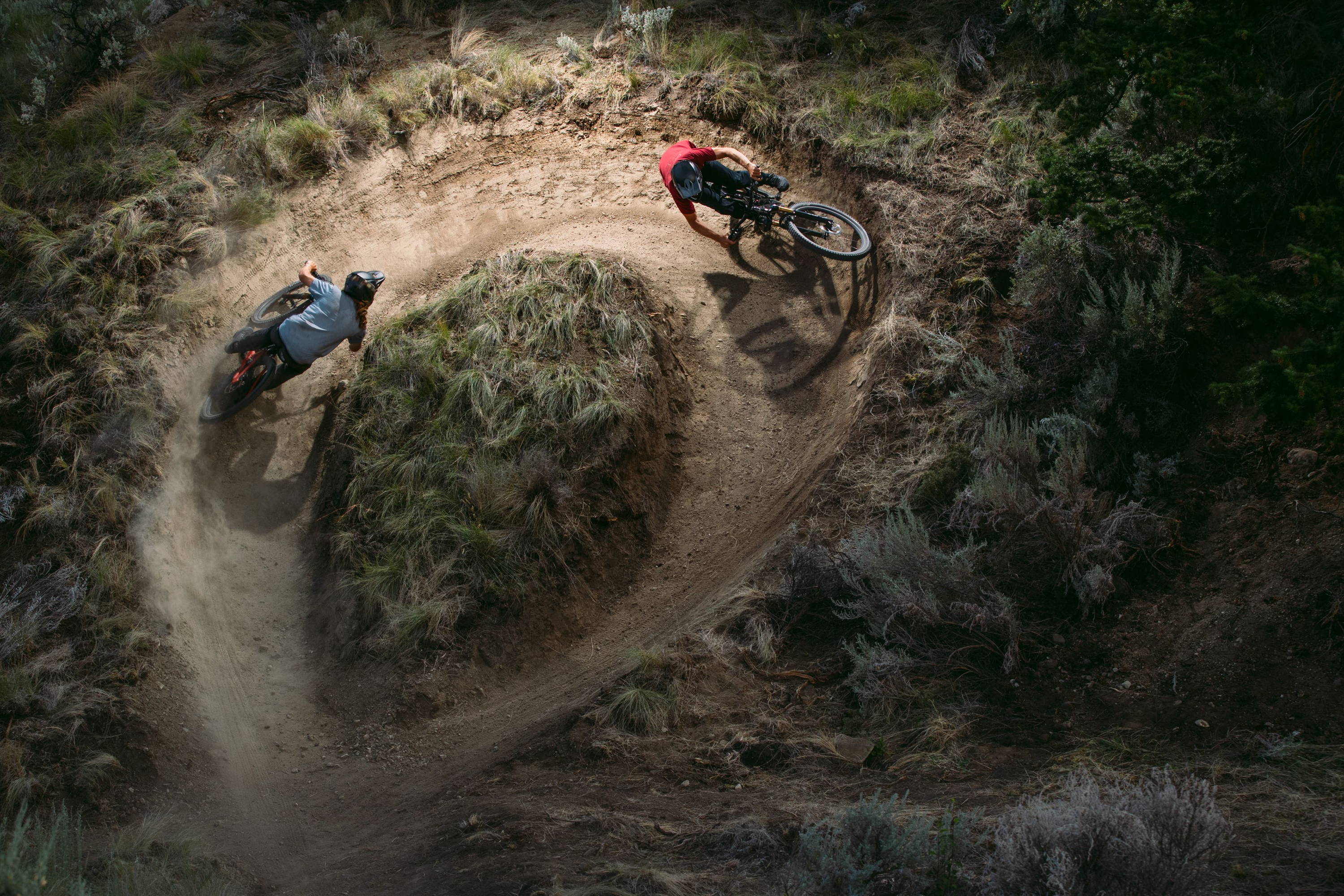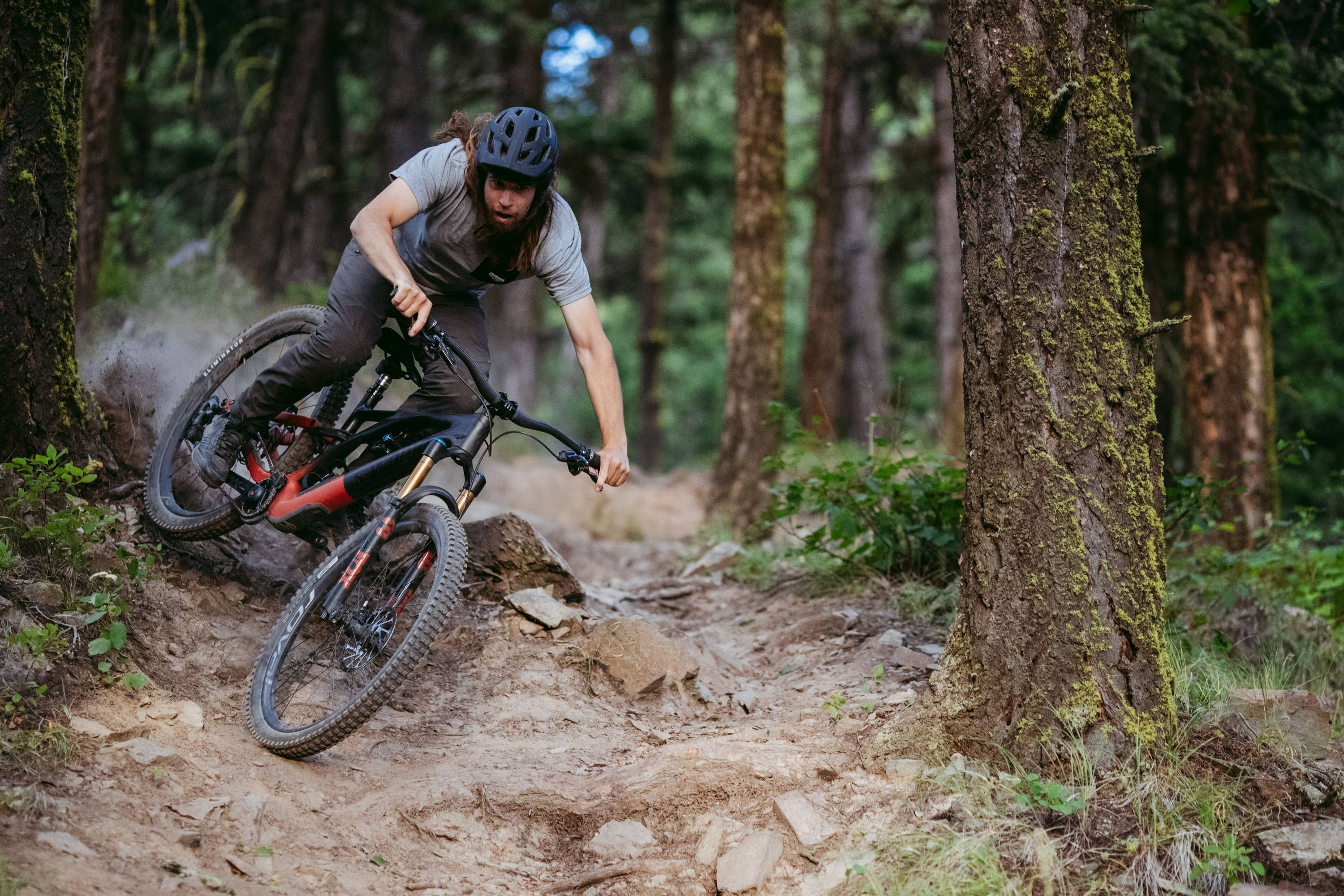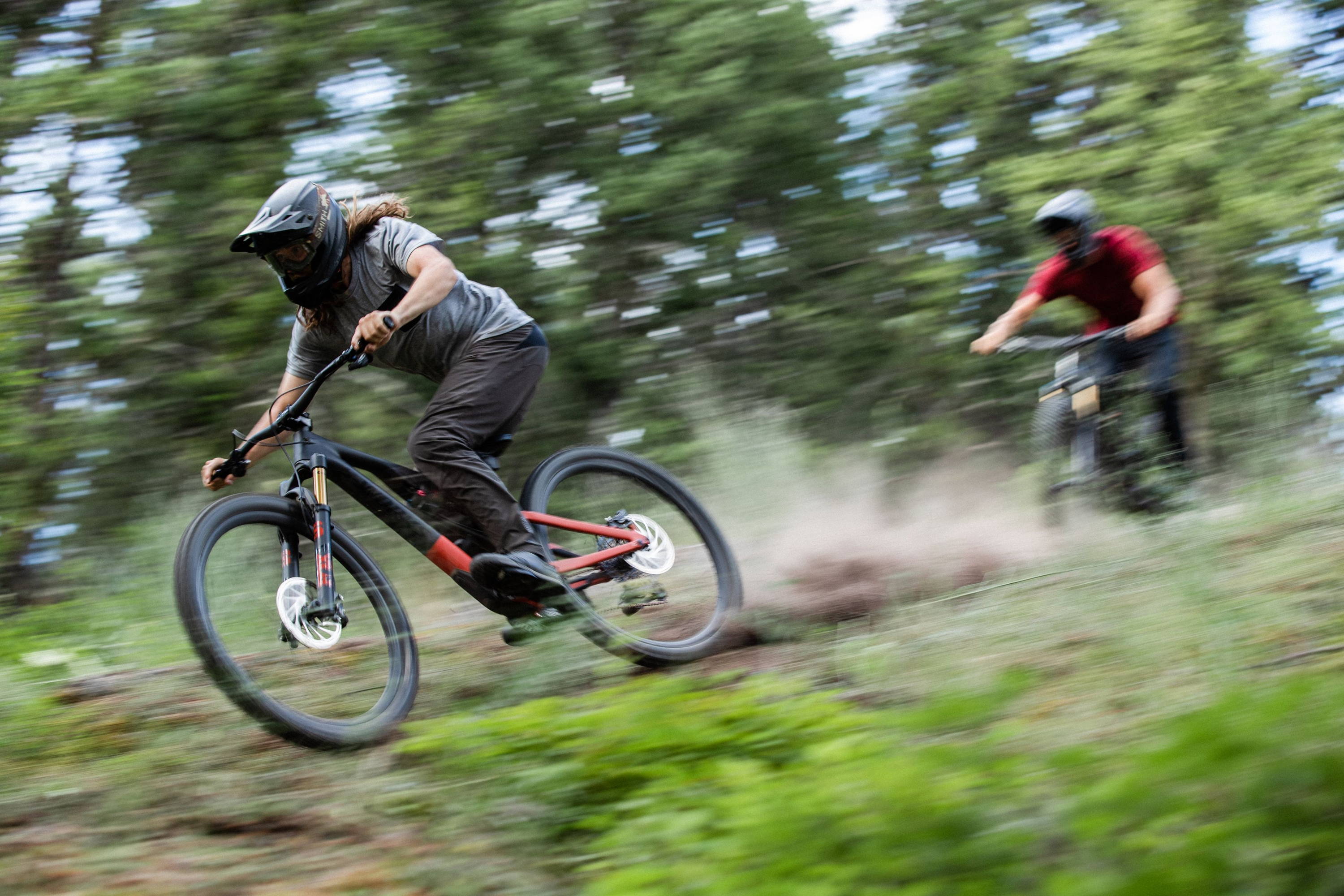 RX-TUNE, YOUR PRESCRIPTION TO SHRED

Our trail obsessed team of engineers stay awake at night thinking of how to make suspension work better. For the Specialized Stumpjumper, they tailored every aspect that contributes to final suspension characteristics — kinematics, leverage curves, damping, and spring rates — to work together in harmony to deliver a highly controlled, responsive, and precise ride that handles bump forces like a bike with far more travel.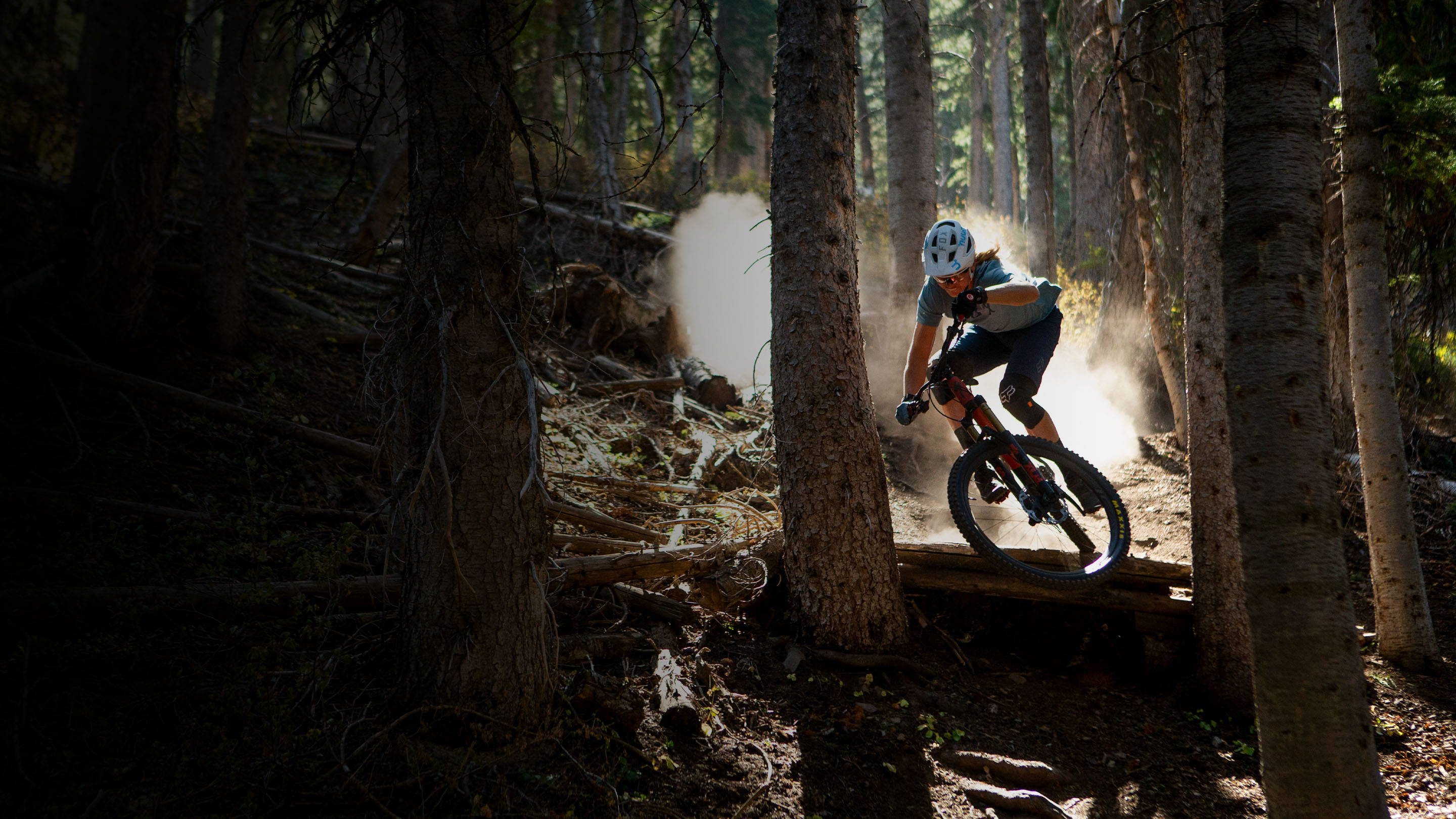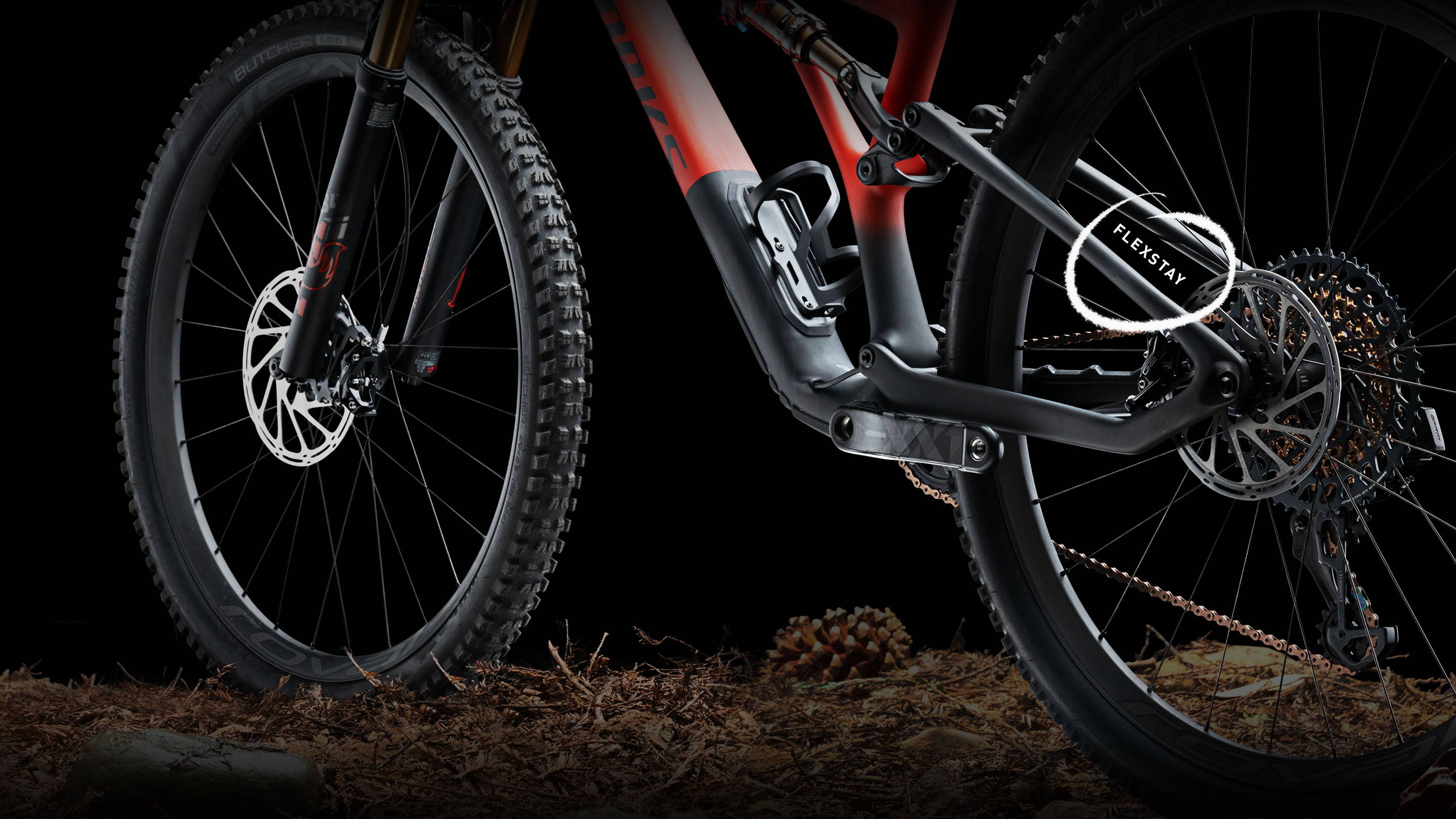 The pivotless seatstay/chainstay of the Stumpjumper leverages everything we've learned about building lightweight, full suspension trail bikes (something we've been doing since '93). A closer look at the rear dropout area revealed that there was no mechanical pivot. By applying our expertise in composites, we were able to ditch 55-grams of hardware, enhance lateral chassis stiffness, reduce maintenance, and precisely match suspension kinematics and chassis stiffness. In short, it's the lightest, most efficient, control enhancing suspension solution for a mid-travel trail bike we've ever made. The elegance of this solution is fully realized and appreciated on the trail.

The new Stumpjumper geometry contributes to a level of control and efficiency never before found from a mid-travel trail bike. How? The generous cockpit gives you the room you need — centering you on the bike and improving traction and corner control. The low bottom bracket, slack headtube angle and reduced fork offset keep things stable in the rough. A steep seat tube optimizes power output and puts your weight over the front while climbing. And short chainstays keep things flickable and nimble.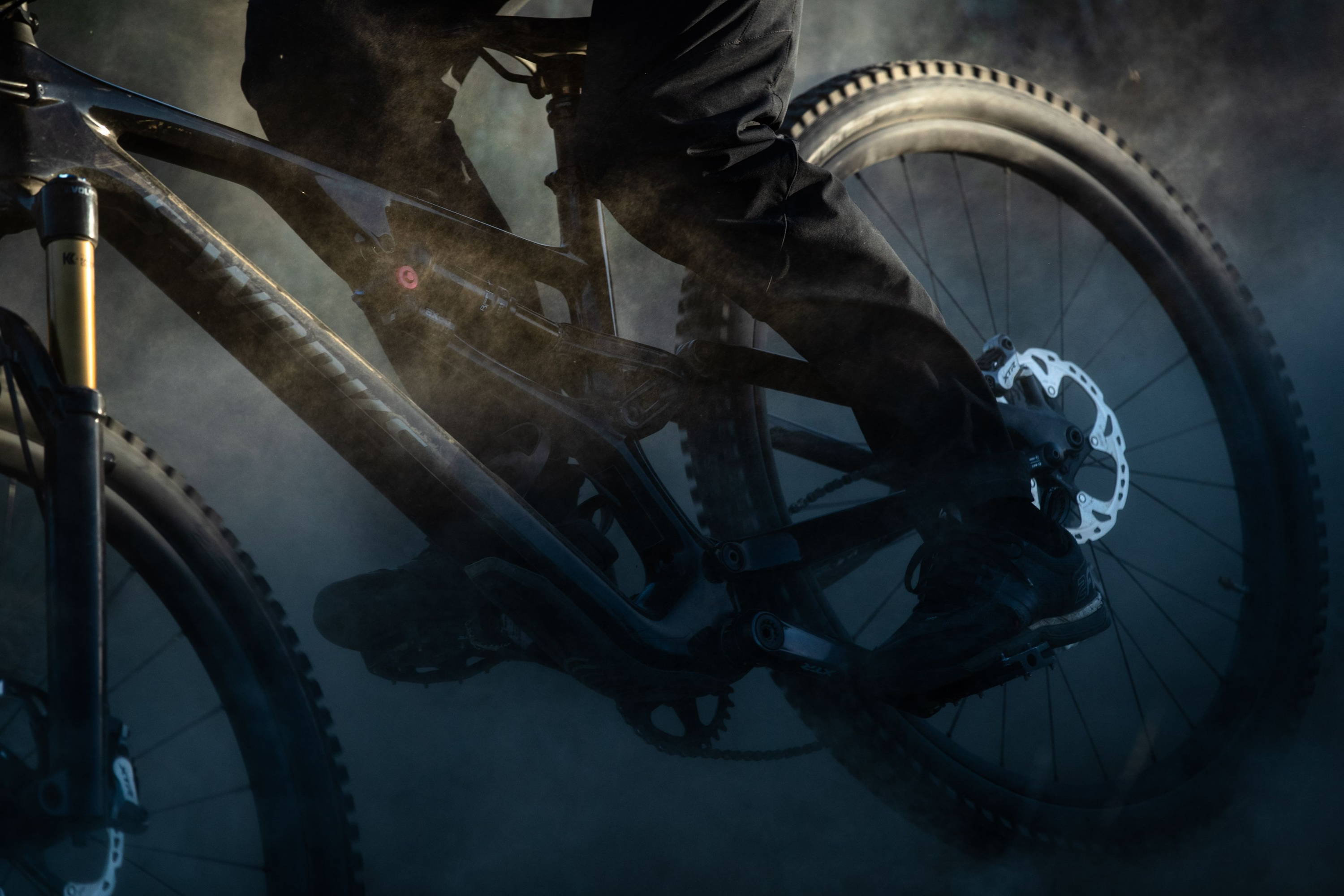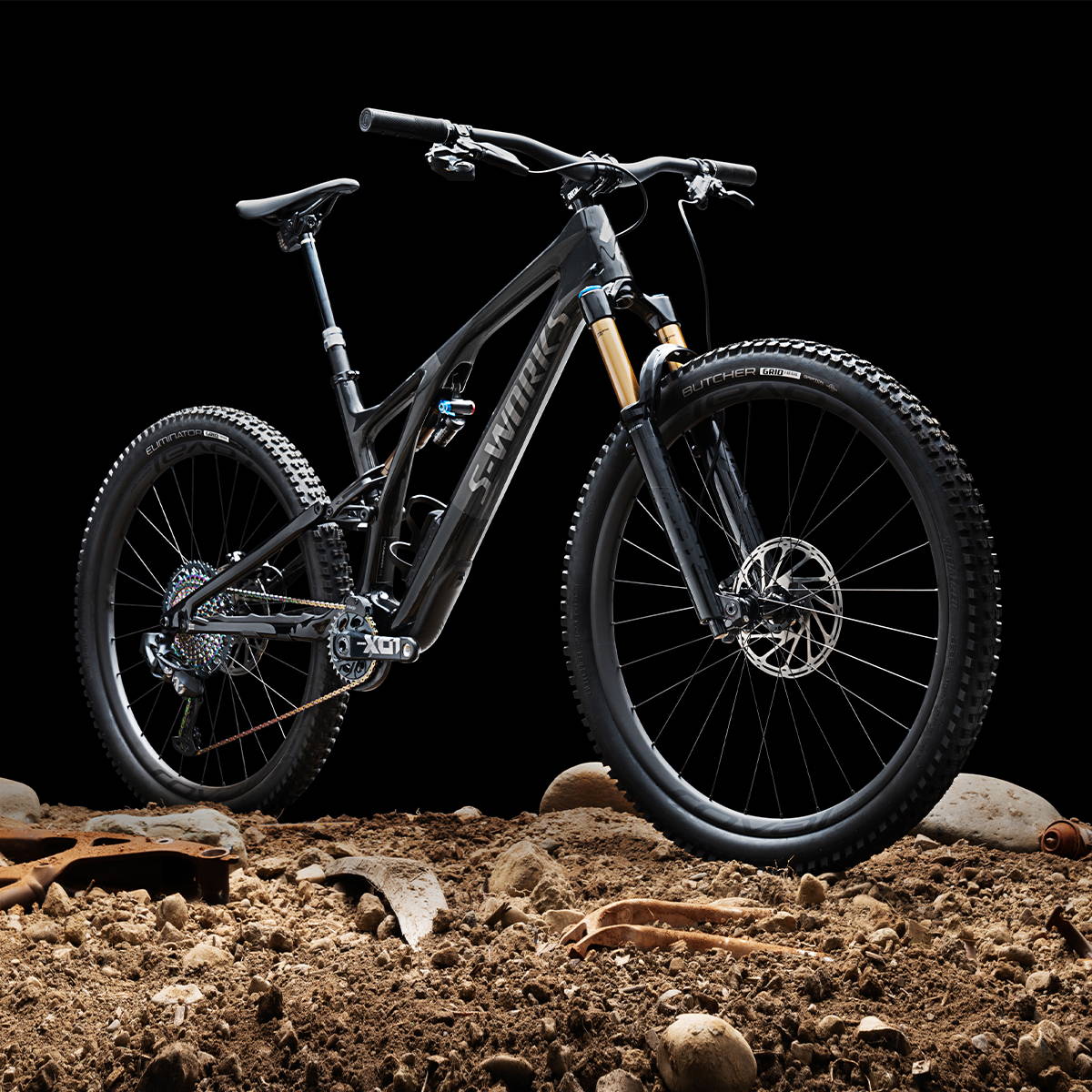 STUMPJUMPER EVO - INSTANT ROWDY

We're lucky to be riding during the Golden Age of mountain biking. We have access to more trails than ever, built with more diversity than ever, riders are progressing and nailing what was previously impossible, and now the new Stumpjumper EVO has evolved to meet the demands of modern riders. Delivering unprecedented control, capability and adjustability, along with unexpected climb-ability, it tames any terrain from chundery jank to progressive high-speed flow and modern big hits. It's your seat in the eye of the hurricane. And that's good, 'cause when shit starts flying on the trail, you'll be zen in the middle of the mayhem