Store Hours:
10am-6pm Everyday
Address:
1824 University Avenue
Berkeley, CA 94703
510.845.2453
Located near the University of California, Mike's Bikes of Berkeley has been an indispensable part of the area's cycling community to both students and locals for generations. From commuters gliding the Bay Trail, to Joaquin Miller mountain bikers, to the roadies mashing up Spruce and into the Berkeley Hills, riders in this part of the East Bay are a diverse group. Visit our shop for the widest selection of bikes from renowned brands like Cannondale, Santa Cruz, Cervelo, Giant, Gazelle, and Pivot Cycles. Whatever terrain suits you best, we have the road bike, mountain bike, kids bike, or electric bike for you. Our expert bike techs are ready to provide top-notch tune-ups, and don't forget to check our event calendar for exciting group rides in the East Bay.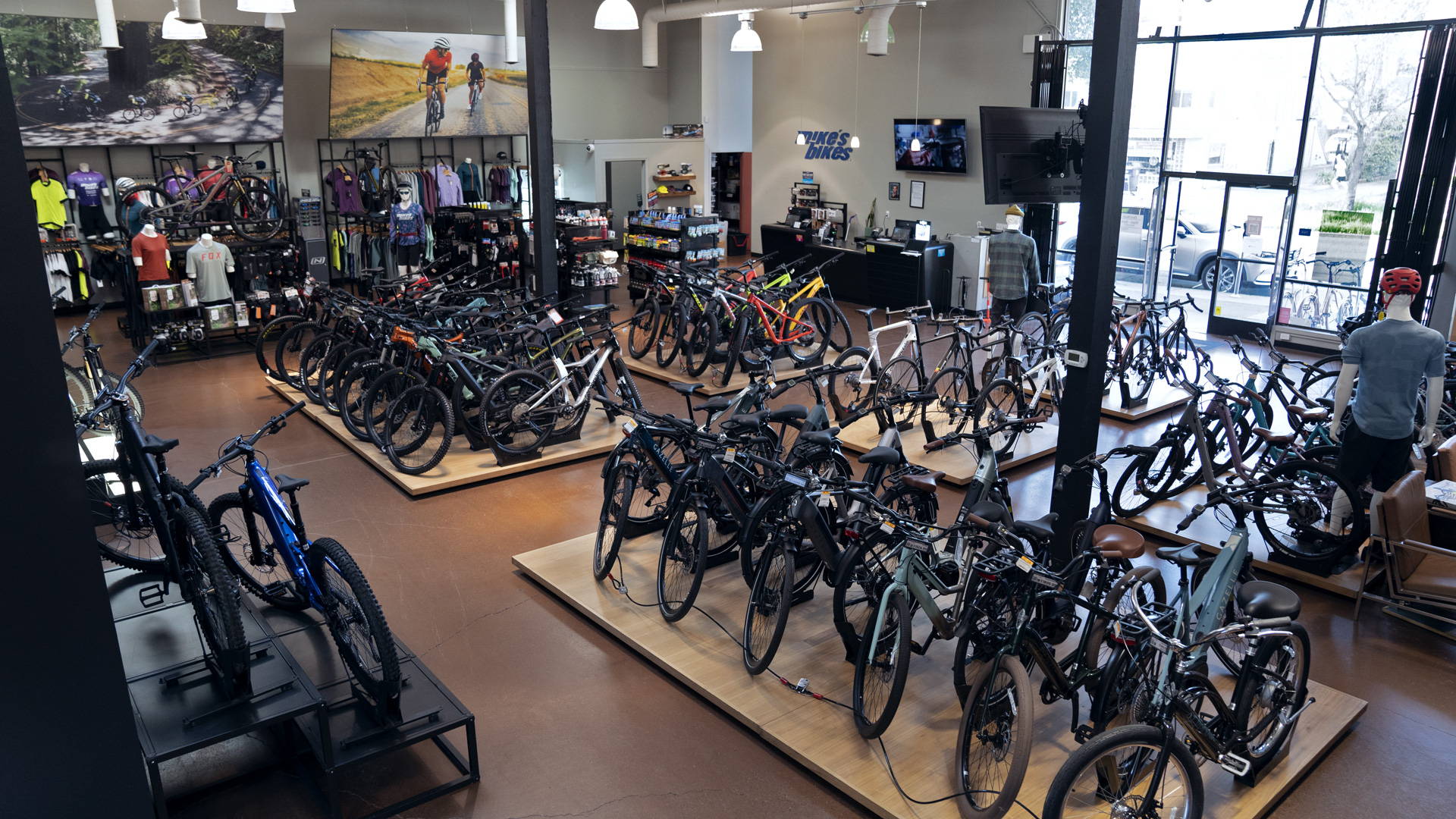 Taking care of your bike should be simple and seamless. With our new online booking tool, you can schedule tune-ups online to get your road bike, mountain bike, active bike, or e-bike serviced and tuned. Whether it's a minor tune-up or a major overhaul, you can count on us to do the job right the first time, every time.
Our service department is open every day and while we encourage you to book an appointment, walk-in service is also welcome.
Every week we host rides from serveral of our stores. Whether you're looking for a casual, guided ride from one of our shops, training for your first century, or seeking to tackle the hills with some fellow hammerheads, we have the group ride for you. Find all events and rides on our Community & Events page.
Free Tuesday Tech Clinics
If bike repair was rocket science, our tech clinics would be classified. Luckily, it's much easier than you may think, and with a little instruction, anyone can learn the basics. Mike's Bikes is here to teach you how to fix, maintain, and improve your bike - every week, for free! The schedule of topics is below. Come on out and learn to wrench like a pro, from the pros!