4 of Our Most Popular Bike Choices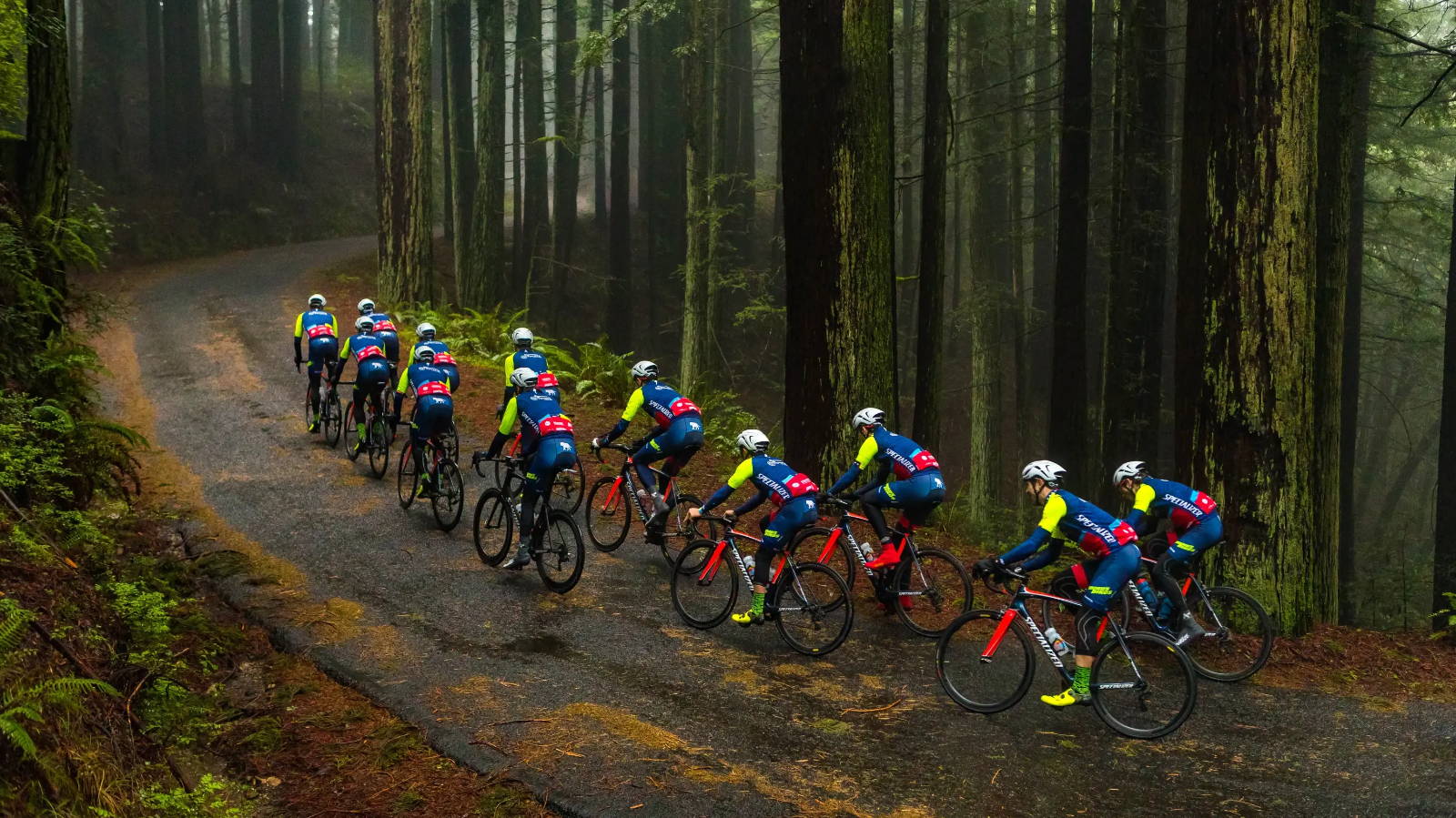 With the normalization of social distancing due to COVID-19, 2020 has been a fantastic year for bicyclists. An increase in biking activities has spiked all over the nation, as bike rides can be enjoyed solo and still allow you to get outside and experience all that nature has to offer. Whether you pedal after trophies on asphalt, thrive off the grit and glory of gravel, send it off some north shore gnar, or do any of the above on an e-bike, this a countless number of new cyclists on the trails/roads, and it's never too late for you to join in!
Here are just a few of our most popular bikes:
1. Road: Specialized Tarmac Disc Pro
Coming in at a lean 16.6 lbs. and an even leaner price tag, the Tarmac Disc Pro is a true gem in an already stellar Specialized lineup. It punches above its weight with a stiff build, smooth pedaling, and professional performance. It may drag in the wind a bit more than the ultra-slippery Venge, but its comfort and uphill performance more than compensate. This bike strikes that sweet spot of feeling the details of the road without beating yourself in the process.
2. Gravel: Rondo Ruut CF1
If gravel and adventure are your vices, meet the Ruut CF1. Featuring a lightweight carbon frame with a laterally rigid front triangle, this bike converts your pedal strokes into raw speed during steep uphills and sucks the ouch out of potholes on the downhills thanks to energy-smart flex points. Fit this beast with tires up to 47mm wide, storage compartments, and fenders and trust that it'll all stay with you, thanks to plenty of high-end parts like the TwinTip fork, Hunt wheels, and WTB Nano tires.
3. Trail: Specialized Levo SL
An e-bike where a mountain bike should be? Hardly. The Turbo Levo SL is a mountain bike through and through, giving the dialed performance of a Stumpjumper with the grin-inducing fun of an intelligent motor. With 150mm of pure Fox suspension front and rear, a responsive torque curve, and lightweight, nimble performance, the Levo SL is about as much fun as you can have on a bike.
4. Cross-country: Santa Cruz Highball C S
Swing a leg over the saddle of the Highball CS, and you've just perched yourself on one of the most efficient racing machines in the world. Just about every watt you give this bike gets turned into distance. That would be enough to impress us — but the real magic is the fact that it's a comfortable ride as well. A more compliant rear, a 27.2mm seat post, and a FOX Step-Cast 32 Performance fork make this upgraded kit about as delicious as you can imagine.
About Mike's Bikes: Mike's Bikes is a growing family of local bike shops, all with a singular purpose - to get as many people on bikes as possible. We locally own and operate twelve wildly successful stores in Northern California. In addition to our brick-and-mortar shops, mikesbikes.com is one of the top online bicycle retail sites in the country.
---