TWICE THE FUN, TWICE THE SHRED

Aggressive and derisive, the Santa Cruz Heckler disrupts everything you thought you knew about electric full-suspension mountain bikes. Being the first Santa Cruz E-Bike, its competitors wish this bike would shut up and stay in its lane, but the Heckler is the quintessential sh*t disturber ready to hurl insults and tease every other bike on the mountain.

Available with FREE Shipping and FREE Wheelsmith Gold Label Assembly

504wh Battery Capacity

150mm VPP® rear travel, 160mm fork

27.5-inch wheels

65.5-degree head angle

Available in CC carbon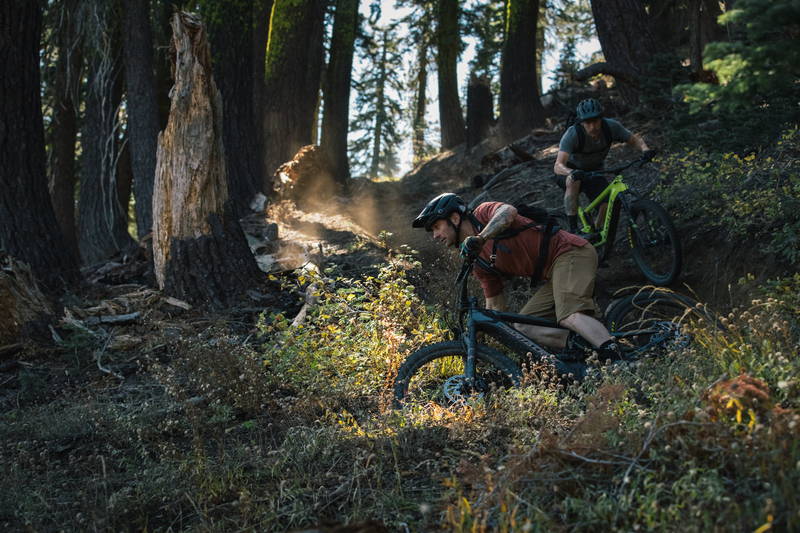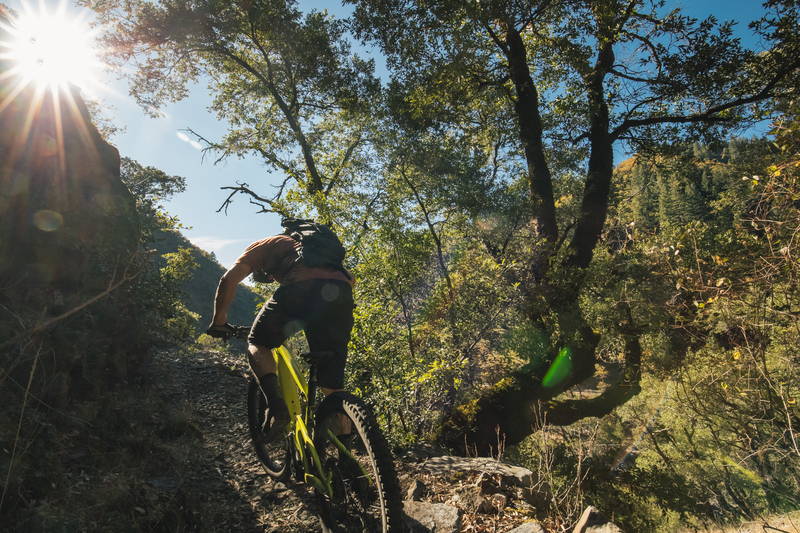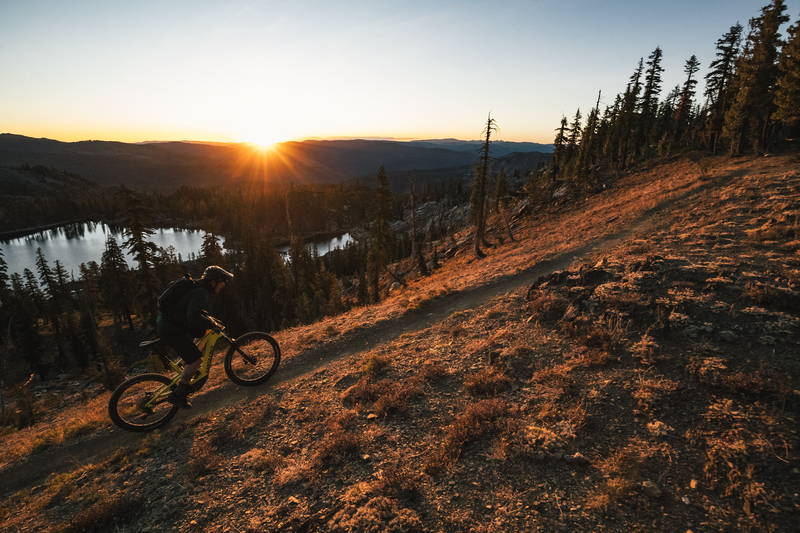 The 150mm travel lower-link VPP design marries the needs for downhill kicks with efficient pedalling prowess. We tuned it to have lower anti-squat (to sag) than our regular pedal bikes, to allow you to keep pedaling (while seated) where normally you'd start standing. The more active suspension while pedaling creates better traction on technical climbs. But once you start mobbing down the trail the lower-link VPP system provides more mid-stroke and bottom out support than most other designs.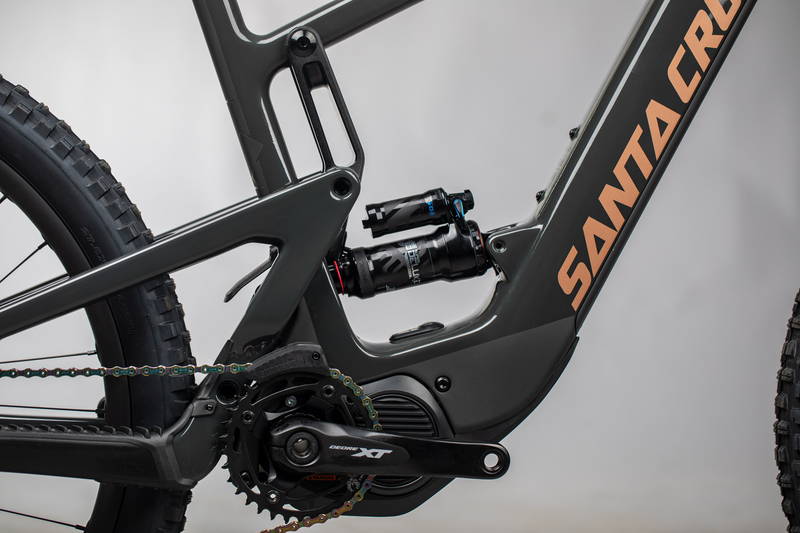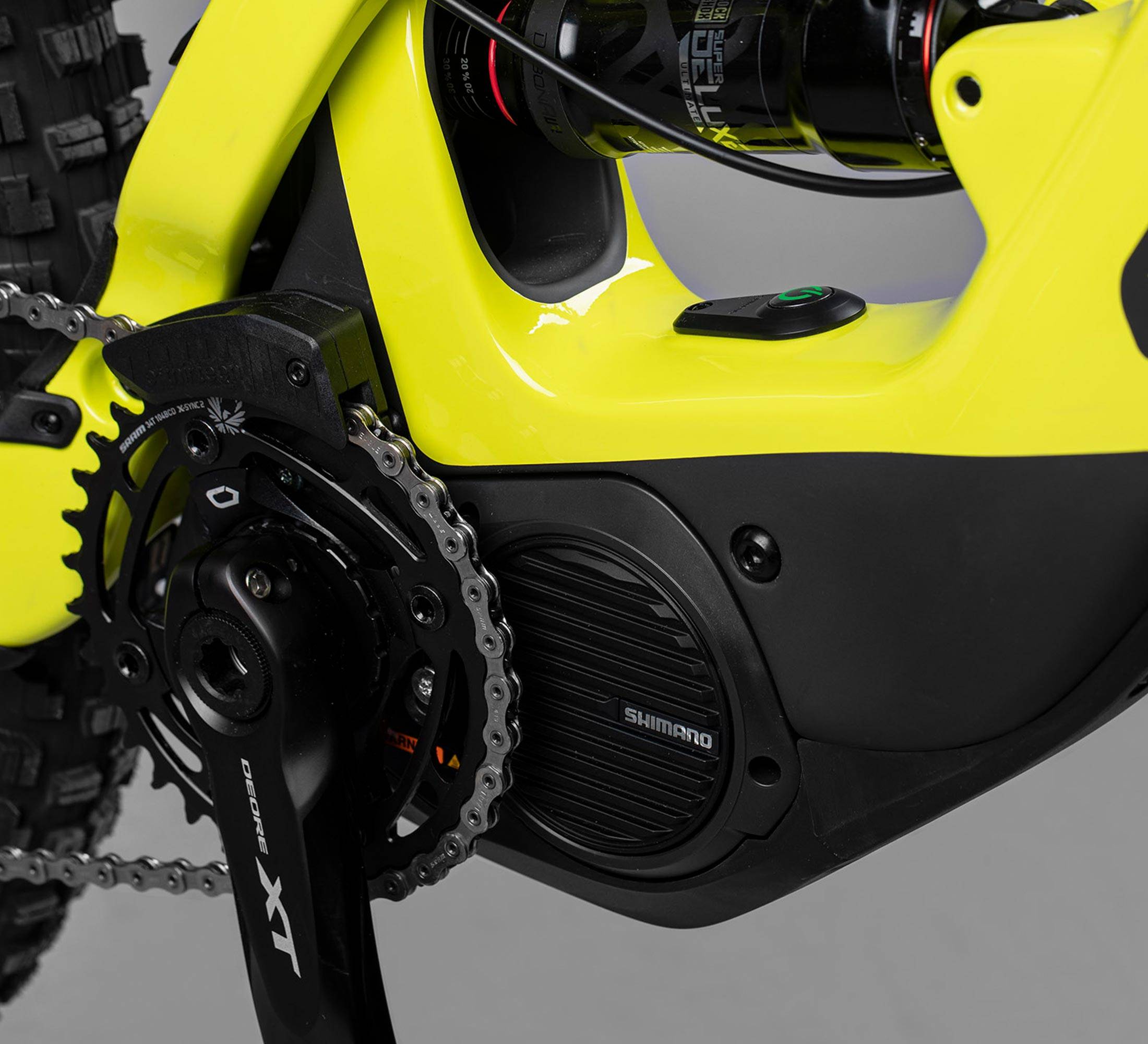 The 250-watt Shimano Steps E-8000 motor is compact and light (6.34lbs/2.88kg) meaning it helps us build one of the lightest e-MTBs out there.

PERFORMANCE, RELIABILITY, FULLY SUPPORTED

These are three traits our bikes are legendary for, so when we build a complete bike we always pair our frames with components that are regarded similarly. For the all-important drive unit we used entirely Shimano Steps components - battery, charge port, power button, controllers. This means all parts, service and warranty is available through Shimano and Santa Cruz. Shimano stock e-parts through distributors and retailers the world over, the Shimano E-Tube app can troubleshoot any issues, and there's already robust retailer training through S-Tec, consumer websites and a network of technical product support teams.

The Shimano motor and battery, as well as the whole parts spec was carefully chosen for performance, reliability and support.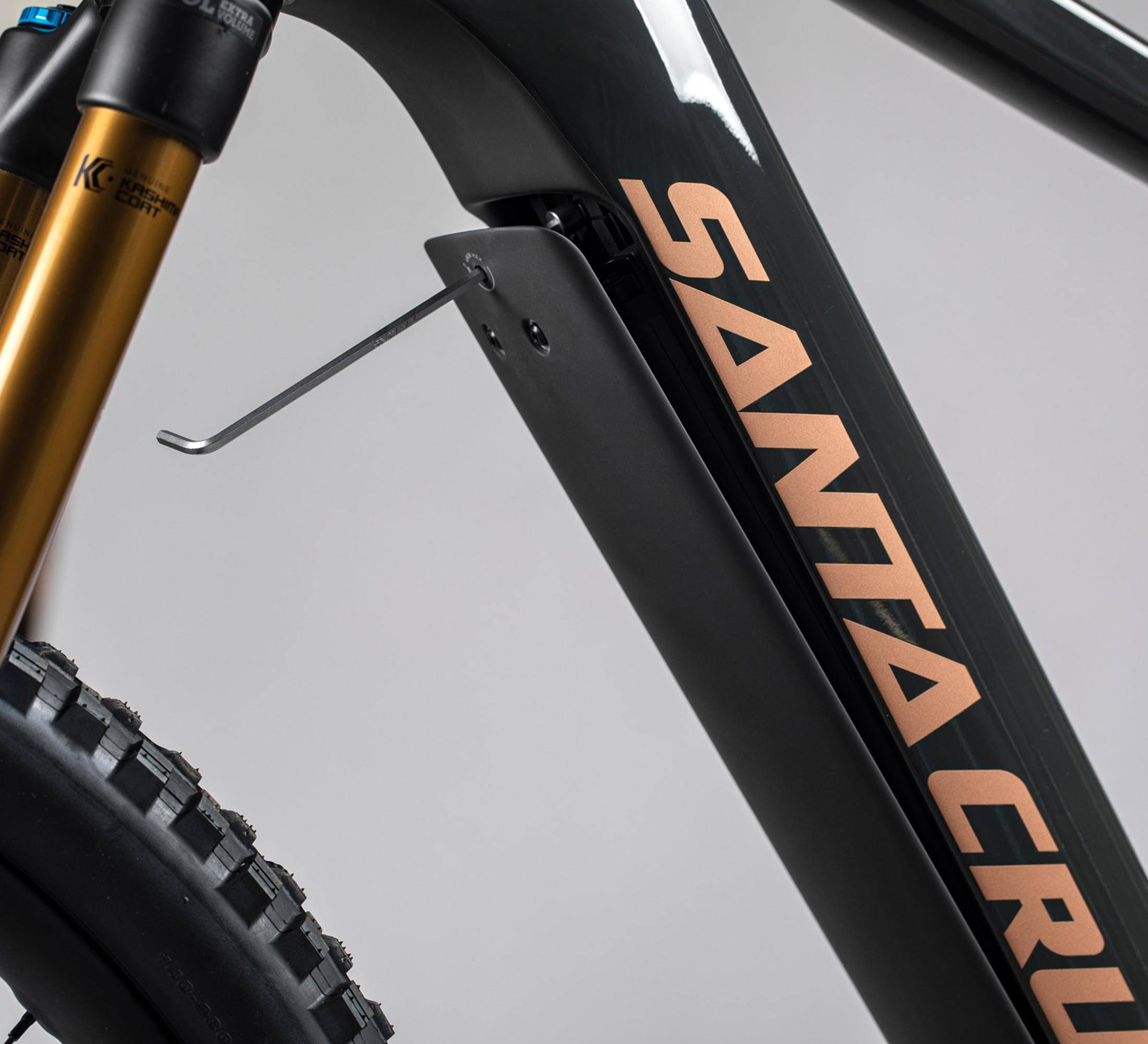 The E-8035 battery is Shimano's latest integrated battery. It provides 500 watt-hours of power, is lightweight (6.4lbs/2.9kg), is fully removable/replaceable using just a keyless 4mm hex latch and is protected by a Santa Cruz CC carbon battery cover.

The Shimano STEPS system is also devoid of any large, clumsy displays that are impractical in real mountain biking situations. Moreso, there's less to go wrong or break in case of an tumble.

We used Shimano's two compact E-8000 (color) and E-7000 (B&W) displays paired with a E-7000 mode switch to create a simple integrated cockpit. The switch is unobtrusive, intuitive and has the best dropper lever compatibility. The Shimano Steps app can be connected via Bluetooth or plug-in to adjust the power settings of the drive unit. It also allows for powerful management of the assist levels of the three support levels (two preset and one custom mode) of the Eco, Trail and Boost modes. It also provides diagnostic capabilities to troubleshoot any issues you may have.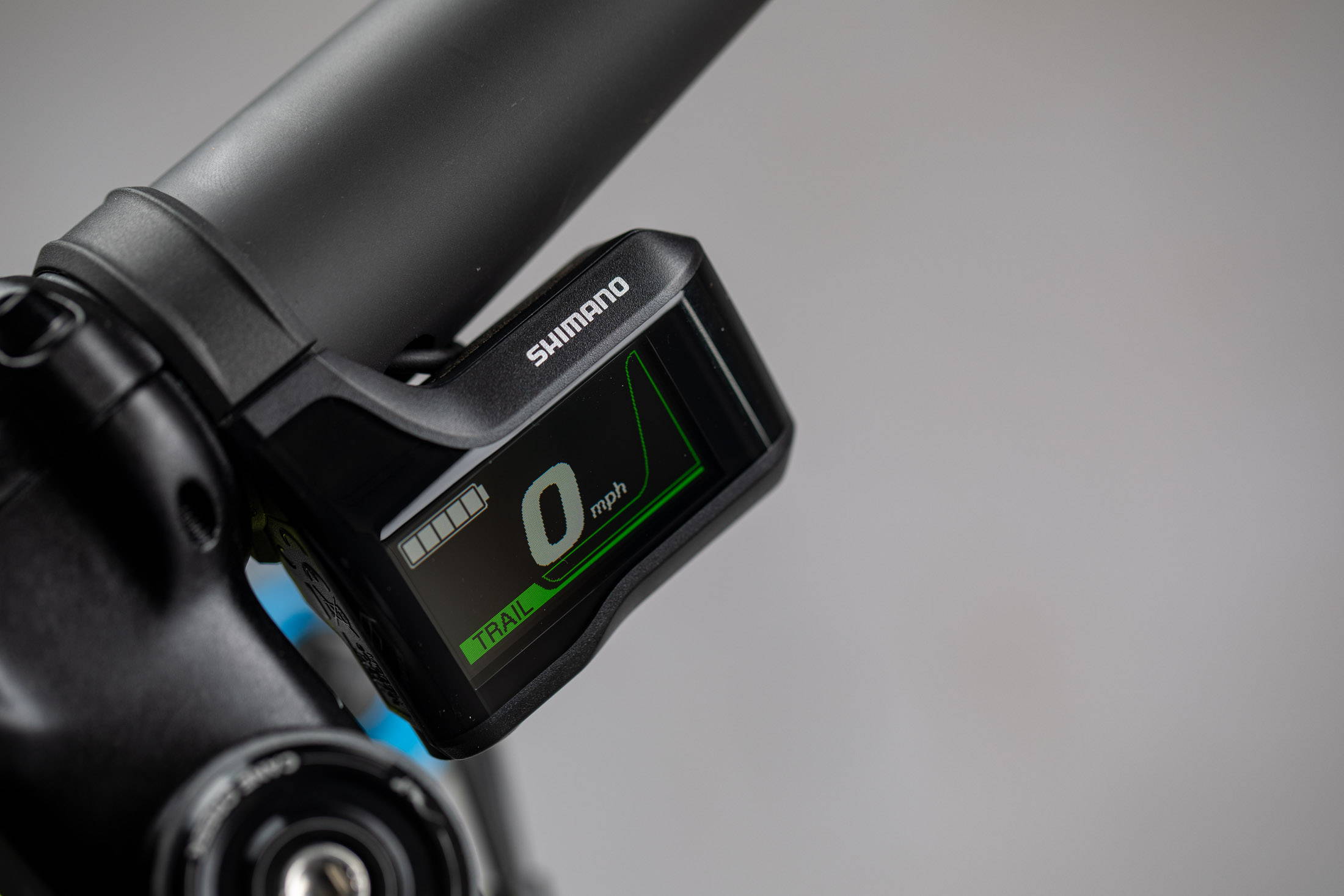 Santa Cruz Heckler | Full Suspension eMTB