Our bikes have always been about amplifying fun. So our goal for the Heckler and Heckler MX was to make something light and agile that can help you on-site blind terrain. The Heckler is about expanding your own trail map - accessing previously unreachable trails, unlocking less-used trails and doing so independently.



504wh Battery Capacity

27.5-inch wheels or Mixed

65.5-degree head angle

Available in CC carbon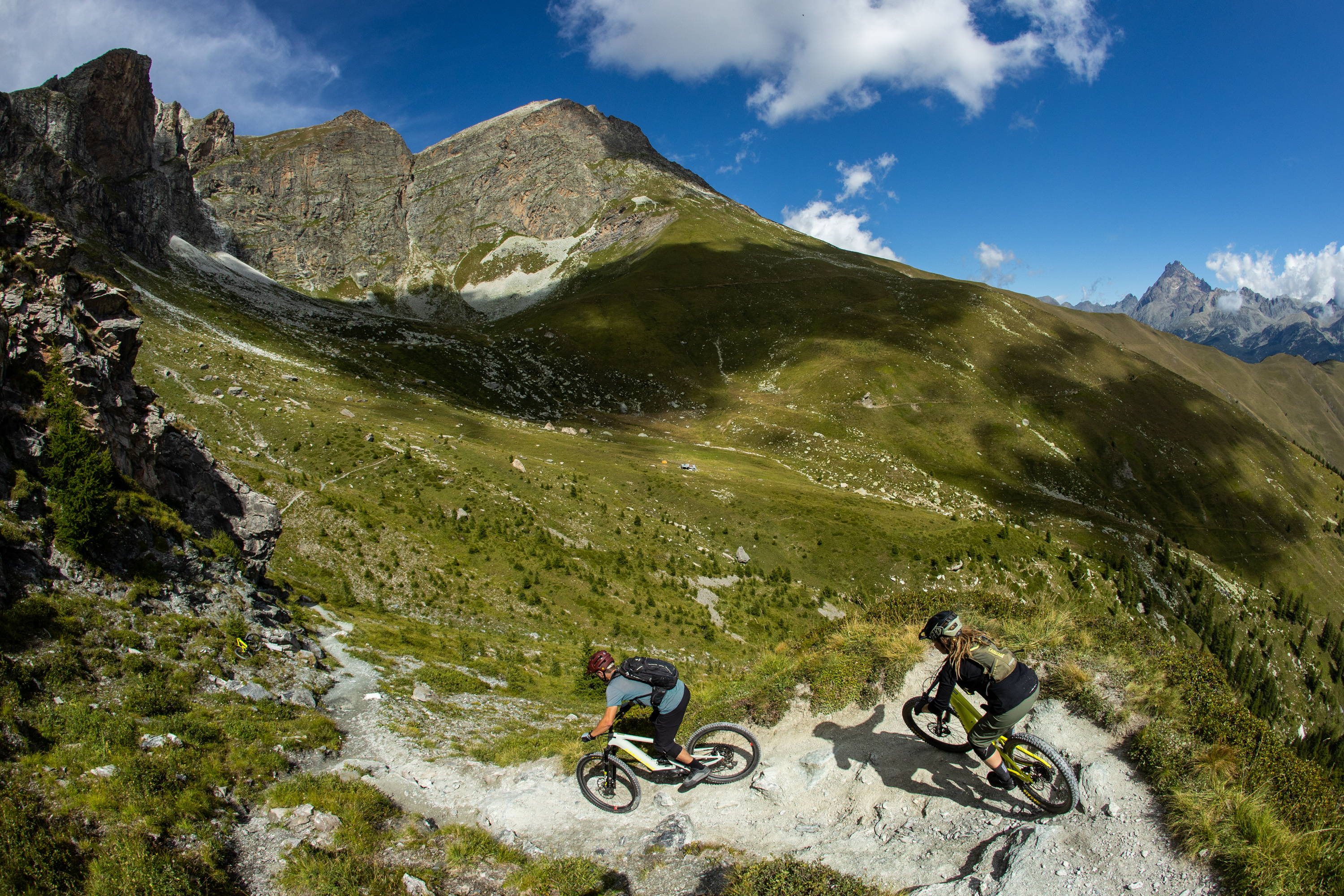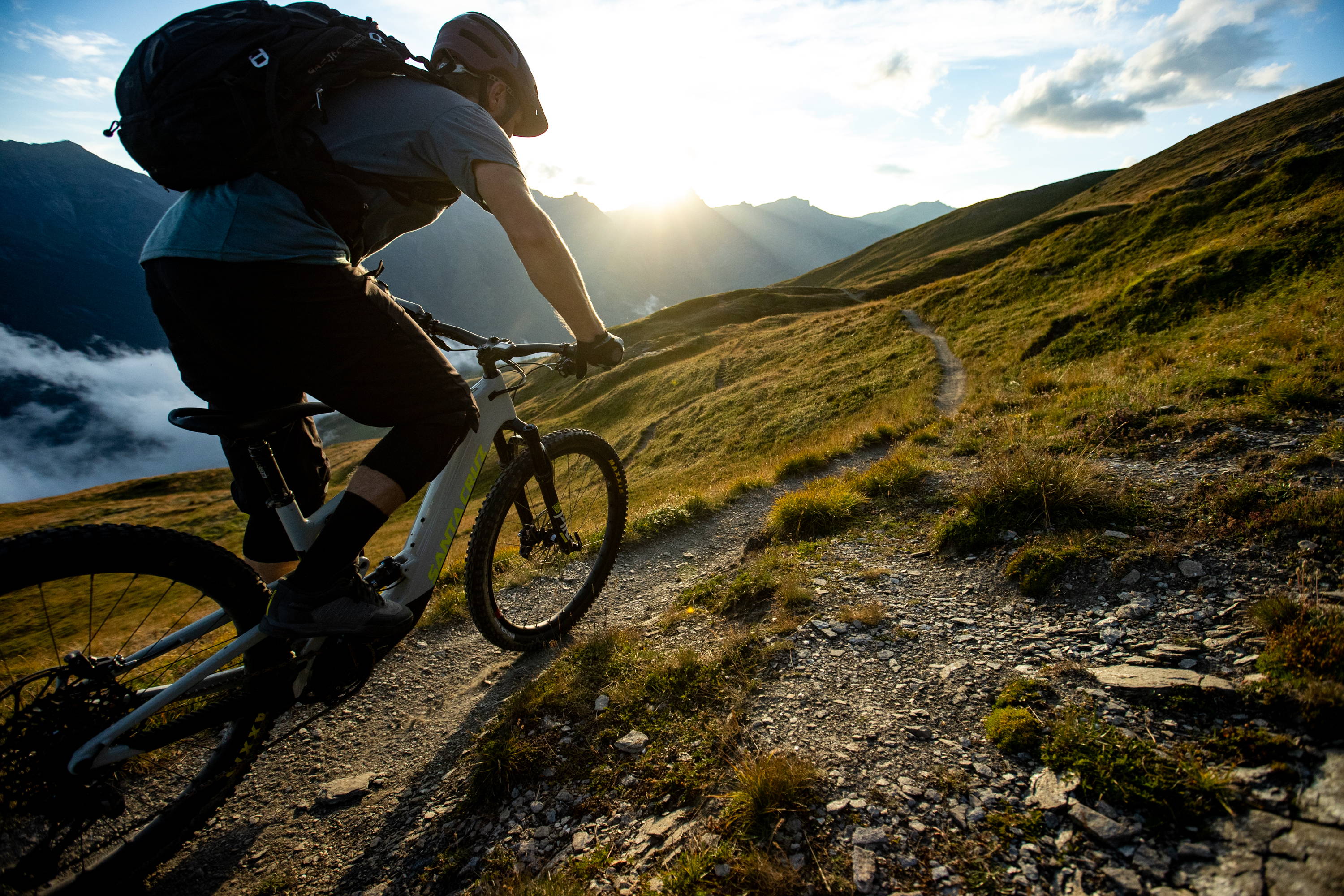 Like all Santa Cruz bikes, the Heckler pedals well regardless of watts involved. The 160mm-travel fork is paired with 150mm-travel at the rear (140mm/140mm for MX) to provide a wide range of capabilities. We tweaked the VPP kinematics to have slightly lower anti-squat than other bikes. This adds a touch more support and traction over rough stuff when pedaling seated - a major advantage of having the pedal-assist on your side.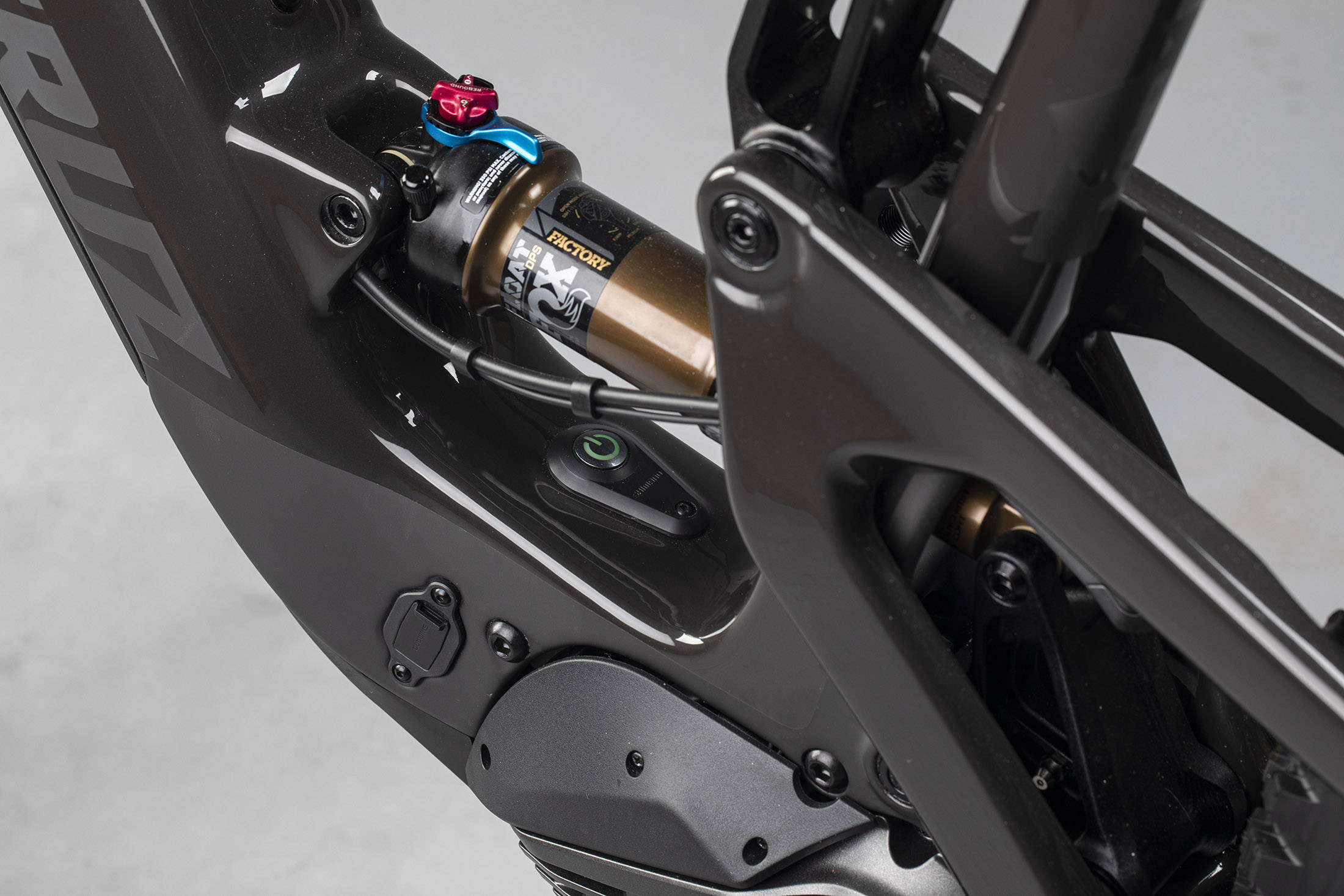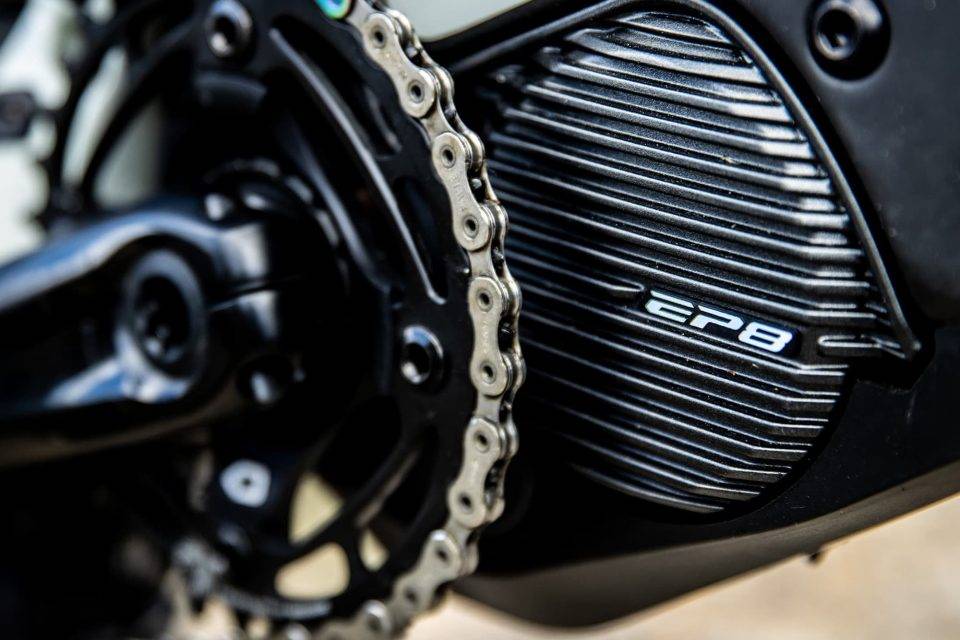 The new Shimano STEPS EP8 motor is lighter (2.6kg - 310g saving over the previous model), more powerful (85Nm) and more efficient than ever (36% less friction). The algorithm of Trail mode has been tuned to allow all 85Nm of power to be harnessed when needed but to not deplete the battery any faster. The motor is very quiet now, reduced to just a whisper of a whir so you can just focus on the sound of rubber on dirt. And it's much smaller in volume so you get more clearance when challenging yourself to making it up and over obstacles that now seem fun to try with the addition of some motor assist.


Pairing the added motor capacity with the lightest battery Shimano offers keeps the overall weight of the bike down. The battery is fully removable/replaceable using just a keyless 4mm hex latch, making carrying a spare battery for bigger days entirely possible. The choice of 504wh battery in the Heckler MX is so this bike is light and fast for quick after-work rides or ready for super-long all-day (or multi-day) epics where having an extra battery is a must.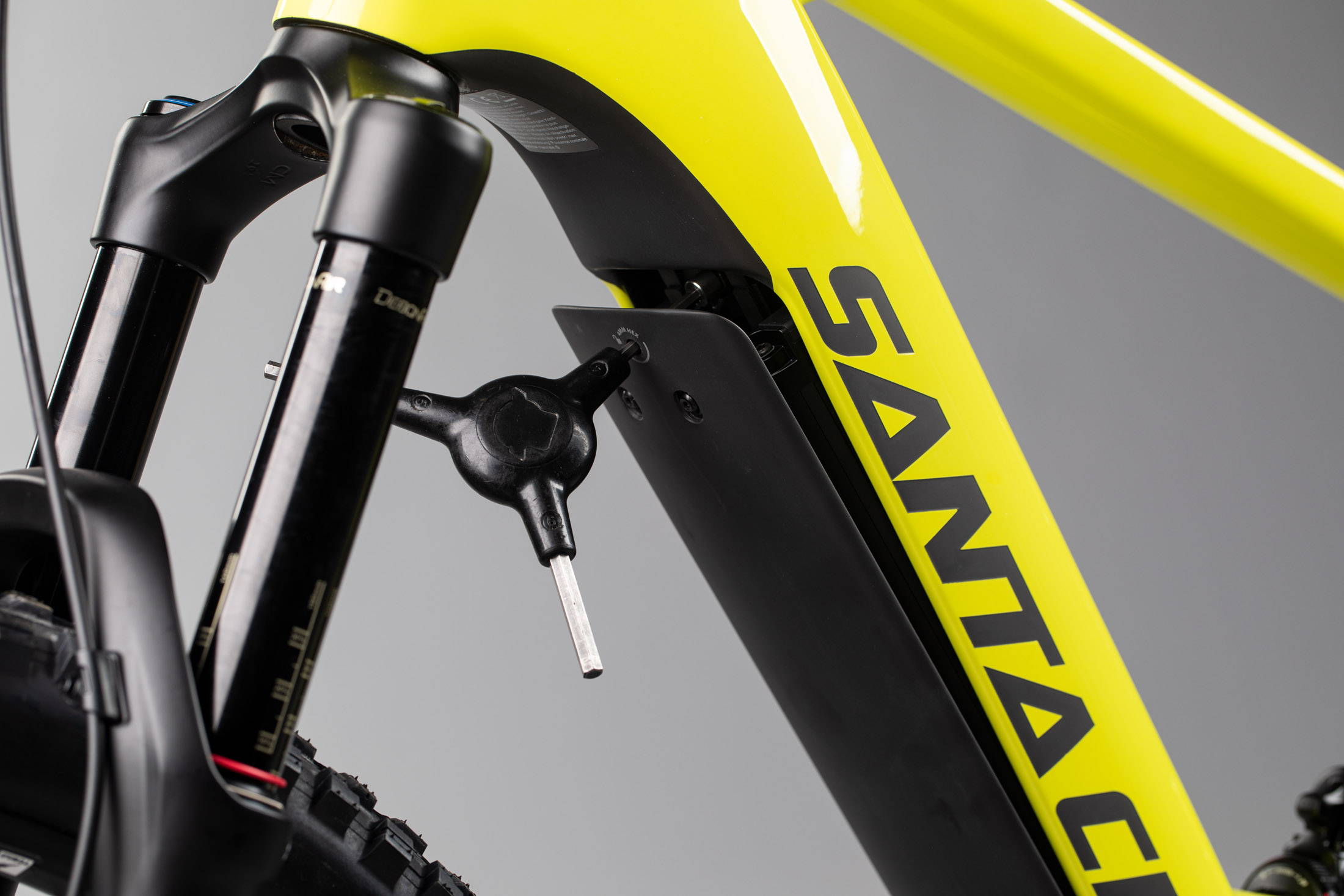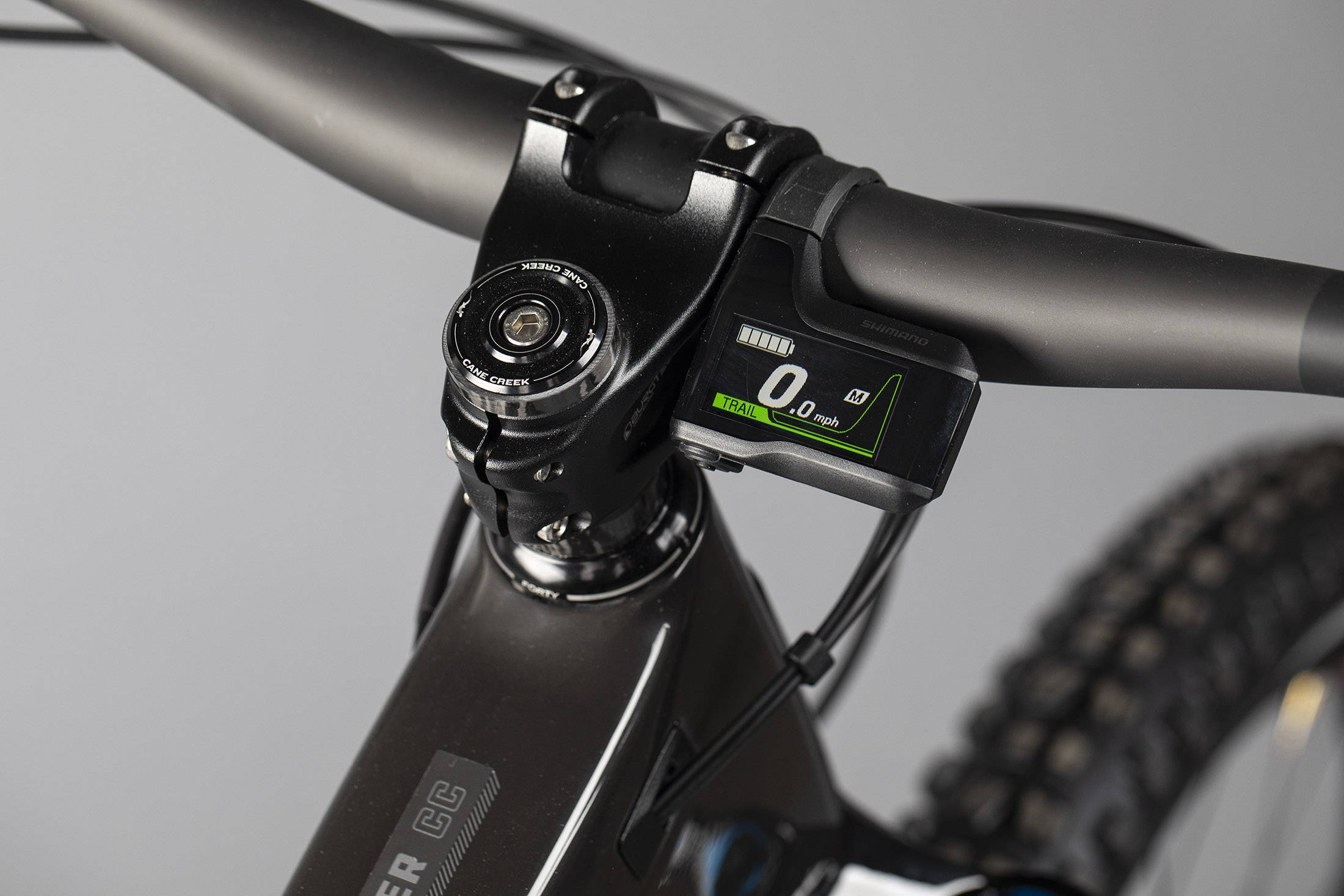 The Shimano STEPS system is also devoid of any large, clumsy displays that are impractical in real mountain biking situations. Moreso, there's less to go wrong or break in case of a tumble.

We used Shimano's two compact EM800 (color) and E7000 (B&W) displays paired with the EM800 or E-7000 mode switch to create a simple integrated cockpit. The switch is unobtrusive, intuitive and has the best dropper lever compatibility. The Shimano STEPs app can be connected via Bluetooth or plug-in to the Shimano E-Tube app, which allows for powerful management of the assist levels and provides diagnostic capabilities to troubleshoot any issues you may have.

A mixed-wheel bike gives the confidence of a 29-inch wheel up front for traction and roll-over when you're caught off guard by technical features. The 27.5 rear wheel allowed us to keep the moderate chainstay length of the Heckler (445mm), which provides a snappy and easy-to-handle bike on tight, demanding trails. We did this without compromising on the standard Heckler's geometry, so the bike's character is still very light and accurate.

The Heckler MX is about expanding your own trail map - accessing previously unreachable trails, unlocking less-used trails and doing so independently. Whether tackling rides that are guarded by monstrous climbs, cramming more into less time, it's about rarer rides becoming the norm for you. The interchangeable 504wh battery keeps the weight down compared to bikes with larger batteries but it's fast and easy to put in a fresh battery for even bigger, longer days.