Which Bike is Right for Me?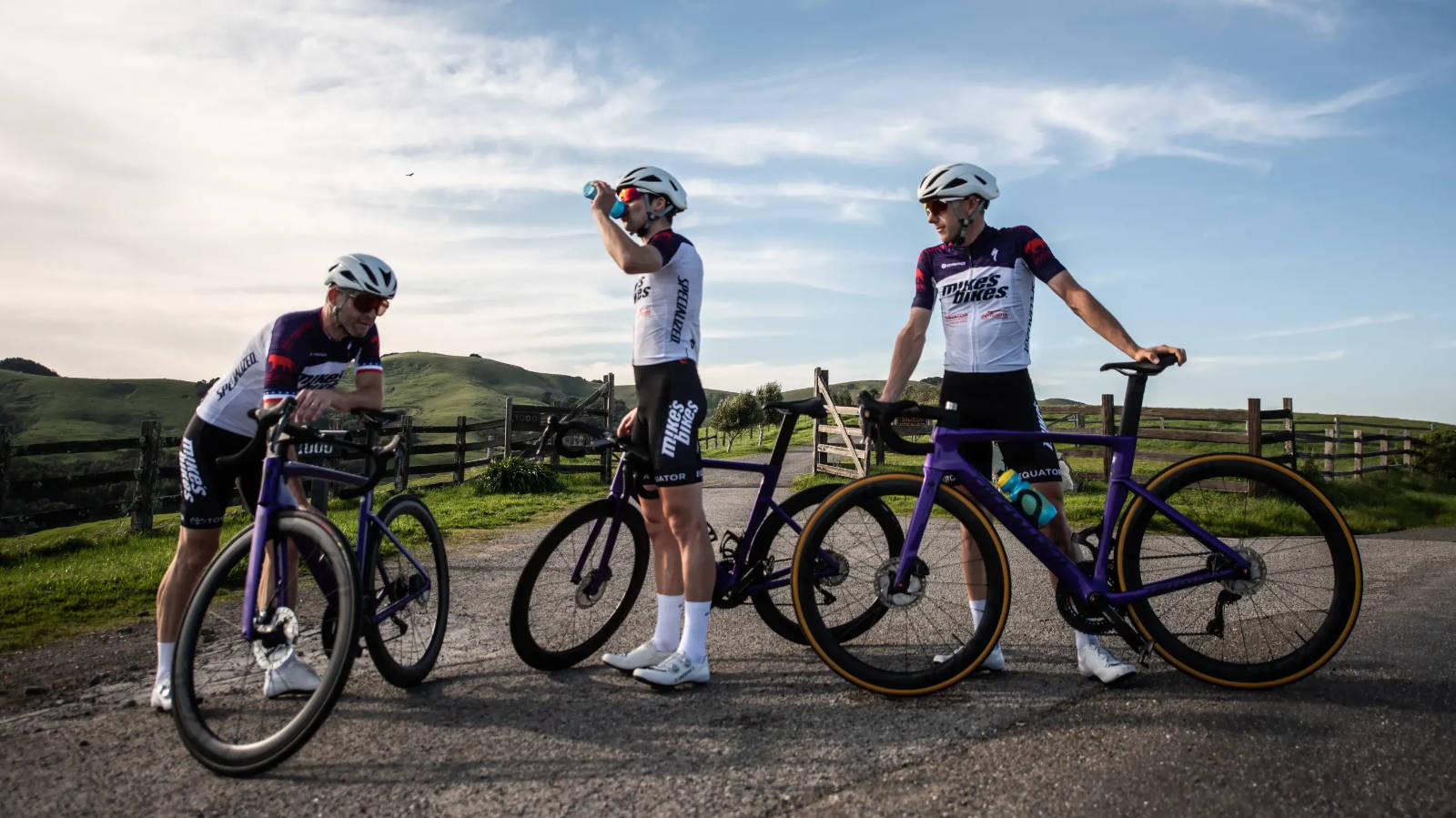 ---
Spend more than a few minutes looking at bikes, and you'll quickly realize that one size does not fit all. With highly precise geometries and components, each type of bike is designed for a fairly specific range of conditions, such as trails, downhill, road, gravel, or anything in between.
Here's a step-by-step guide to find the perfect bike for your lifestyle:
What Types of Surfaces Do You Want to Ride?
When choosing your perfect bike, you have to keep in mind what surfaces you typically bike on. Here are some different surfaces that your bike may support:
Smooth Pavement or Bike Paths
If you want to ride on pavement or smooth bike paths, you should look at road bikes and hybrids. Road bikes are built for absolute efficiency — every watt you put into your pedals gets converted to forward movement. Hybrids are built on the same principle but can handle a bit more uneven surfaces like gravel and hard-pack.
Want to cover more miles with the same (or less) energy expenditure? There's an e-bike for that. Offering around 80 miles of range on a single charge, an electric road bike lets you hang with the big dogs.
Less-Than-Pristine Pavement and Packed Earth
If you yearn to cover ground with a bit more character to it, you'll want to lean toward the hybrid bike. Simply put, a hybrid bike is a cross between a road bike and a cross-country mountain bike. It's perfect for handling various terrain types, ranging from the smoothest of asphalts to potholed, washboard gravel roads. This is what makes it such a fantastic commuter bike.
E-bikes excel in this category, as they combine more range than you'll probably need with all the state-of-the-art components and geometry that make modern biking such a pleasure. There's also a wide range of bike types available, from compact folding bikes to full-size cruisers.
Up-And-Down, Singletrack Bike Trails
If you want to bike up massive climbs, glide down descents, and nail gnarly rock gardens, you were born into the right era — the modern cross country mountain bike can do it all. Built for efficiency, modern XC bikes come in both hardtail (no rear suspension) and full suspension (shocks front and back) models, with full suspension giving hardtails a run for their money due to smarter functionality and reduced pedal sag.
Not sure whether an e-bike belongs on a mountain bike trail? With the same geometry and components that make regular XC bikes go far, electric mountain bikes simply let you go farther, faster with up to 7,000 feet of climbing and 35 miles of distance for a 185-pound rider. These bikes are perfect for mountainous terrain due to their electric support and powerful performance.
Downhill and Gnarlier Terrain
The modern world is also a great one for those who love shredding descents and floating over roots, rocks, and other flavors of gnarl. With trail bikes, you get faster cornering, taller suspension, and more downhill-oriented geometry. This means you can enjoy what was for a long time the unicorn of the biking industry: a single bike that crushed downhills and pedaled easily back up to the top.
Yes, there's an e-bike for that too. Bikes like the Santa Cruz Heckler and the Specialized Turbo Levo are exceptionally agile and fun on steep stuff — with your very own chairlift built into the frame.
What's Your Budget?
Your main constraint will likely be budget. Remember that biking is an industry where cost correlates with quality — and quality correlates with fun. If you can, spending that extra bit for the next model up is a great investment.
What Wheel Size and Componentry Do You Want?
Once you've decided on the type of bike you want, make some decisions on the following:
Wheel Size
Wheels are a huge debate in the biking industry and vary between the types of biking. Just remember that larger wheels roll easier, while smaller wheels tend to be a bit stronger and more agile.
Other Components
Do some light research on the bike's components to see if you'd like to allocate any of your budget toward upgrades. Brakes, cassettes, derailleurs, handlebars, and so on all play a huge part in your biking experience.
About Mike's Bikes: Mike's Bikes is a growing family of local bike shops, all with a singular purpose - to get as many people on bikes as possible. We locally own and operate twelve wildly successful stores in Northern California. In addition to our brick-and-mortar shops, mikesbikes.com is one of the top online bicycle retail sites in the country.
---