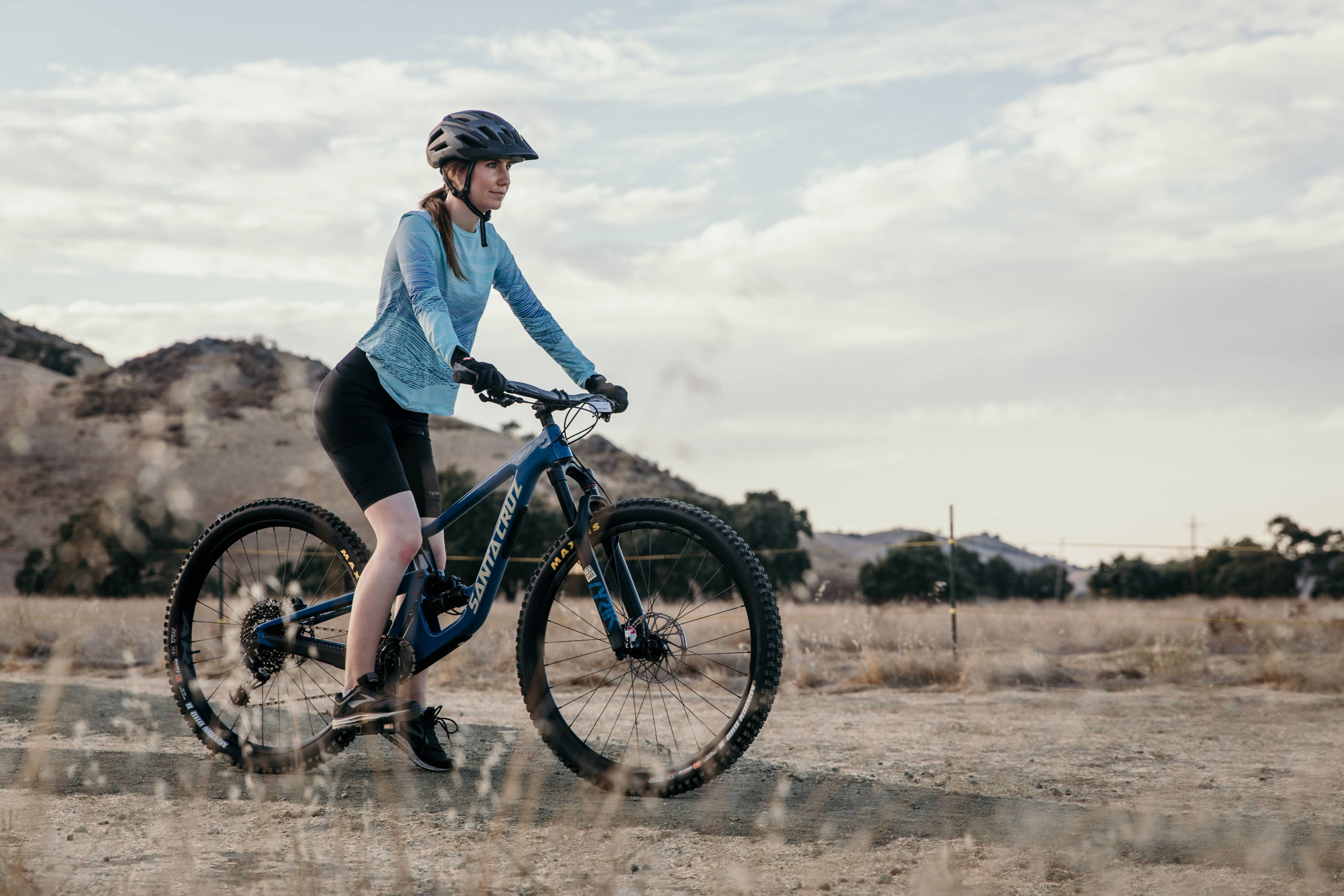 ---
If you ever need to hit the refresh button on your gratitude, do this: hop on a mountain bike from a decade ago and ride it around.
Yes, you really rode this at one time. Yes, this qualified as a "mountain bike." And no, the bikes coming out today were not secretly bestowed upon us by benevolent extraterrestrials — they've really come from just a few short years of Earthly innovation.
Mountain biking is still in the era of absurdly noticeable improvements with every successive year. Each season, bike makers like Specialized, Santa Cruz, BMC, and others manage to find grams to shave off, new materials to flesh into bomb-proof frames and components, and innovative geometrical adjustments to create the fastest, strongest, most terrain-clobbering man-powered machines on the planet.
Here are the best ones out there.
Hands down, if you want to immerse yourself in every possible pleasure associated with XC biking, do it on a Specialized Epic. This bike can claim over 100 World Cup and podium wins. It has the most efficient suspension on earth. And it's so lightweight you'll be glad you didn't put helium in the tires.
The S-Works Epic's 100-mm rear RockShox-Specialized BRAIN destroys bumps and preserves your pumps, pairing with an ultra-stiff rear triangle and FACT 12m carbon construction to get you to the top of the mountain first — and with enough air in your lungs.
What do you get when you combine 160mm of cartilage-loving travel, 29 rock-starved inches of wheel, and one of the most customizable riding setups in the industry? You get the depraved downhill monster that is the Santa Cruz Megatower.
This bike allows you to adjust your BB height and progressiveness, as well as chainstay length adjustment at the rear axle. It handles the most ungraceful touchdowns with incredible bottom-out resistance and is still kind enough to hold your water bottle. An XX1 AXS electronic drivetrain by SRAM pairs with a rainbow cassette for performance that's as smooth as a baby's bottom bracket. Did we mention wireless shifting?
If gravity's your thing, the Megatower should be your holy grail.
There are two types of people in this world: those who love e-mountain bikes and those who haven't tried one yet. And if you ever wanted to make a believer out of a skeptic, you'd be hard-pressed to find a better gateway drug than the Turbo Levo.
Specialized pretty much nailed the e-mountain bike right out of the gate with their original Levo, and things have only gotten better since. The Sidearm frame handles any type of terrain with a yawn. The 2.1 motor gives you up to 410% of your pedal power, while new M2 batteries make it so you'll have to work hard to run out of juice. And let's not forget the stellar Fox suspension, the SRAM X1 drivetrain, or the FACT 9m Carbon frame. This is not a bike you ride — it's a bike you pilot.
About Mike's Bikes: Mike's Bikes is a growing family of local bike shops, all with a singular purpose - to get as many people on bikes as possible. We locally own and operate twelve wildly successful stores in Northern California. In addition to our brick-and-mortar shops, mikesbikes.com is one of the top online bicycle retail sites in the country.
---