INTRODUCING COMO SUPER LIGHT

The Como Super Light is a low-maintenance joy machine, equipped with everything you need for spontaneous fun. Carry it down stairs, zip across town, pack it full of groceries, it's ready to take flight. It also just so happens to double your power when you pedal—with super smooth assistance that makes you feel like the superhero you are.

Lighter than the average e-bike

Pedal assistance to 28mph

Up to 62 miles of range (93 with range extender)
E-BIKE, EMPHASIS ON "BIKE"

It's true: the Como Super Light amplifies your power up to 2x thanks to its 240-watt Super Light System motor. Also true: it feels just like riding a bike.

We've taken the same Specialized Super Light System developed in-house to power the best road and mountain bikes and brought an entirely new and more maneuverable experience to the upright and comfortable Como family of bikes. Start pedaling and the assist kicks in naturally, without knocking you back. It's still you doing the pedaling, only now you can conquer every steep hill that comes your way.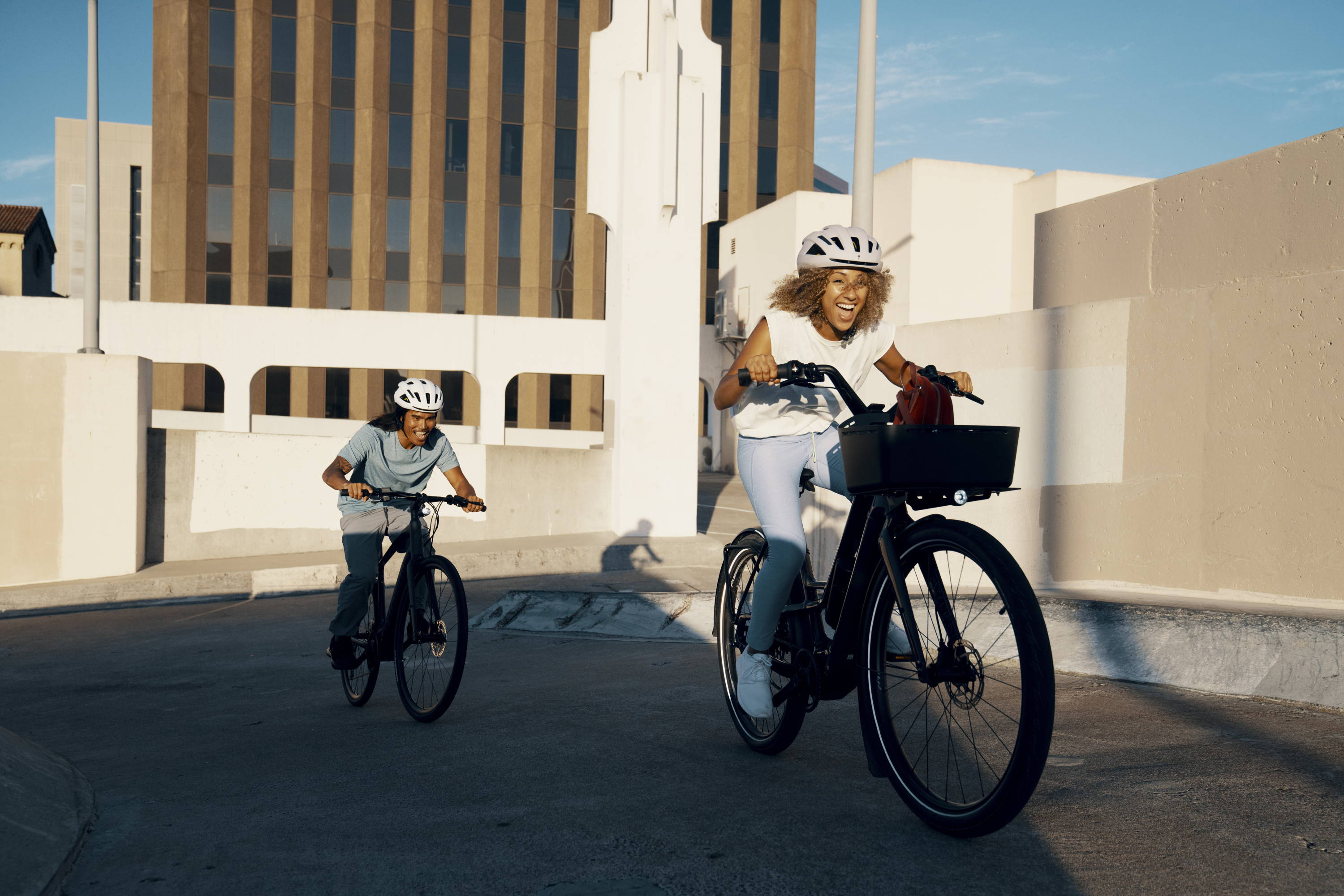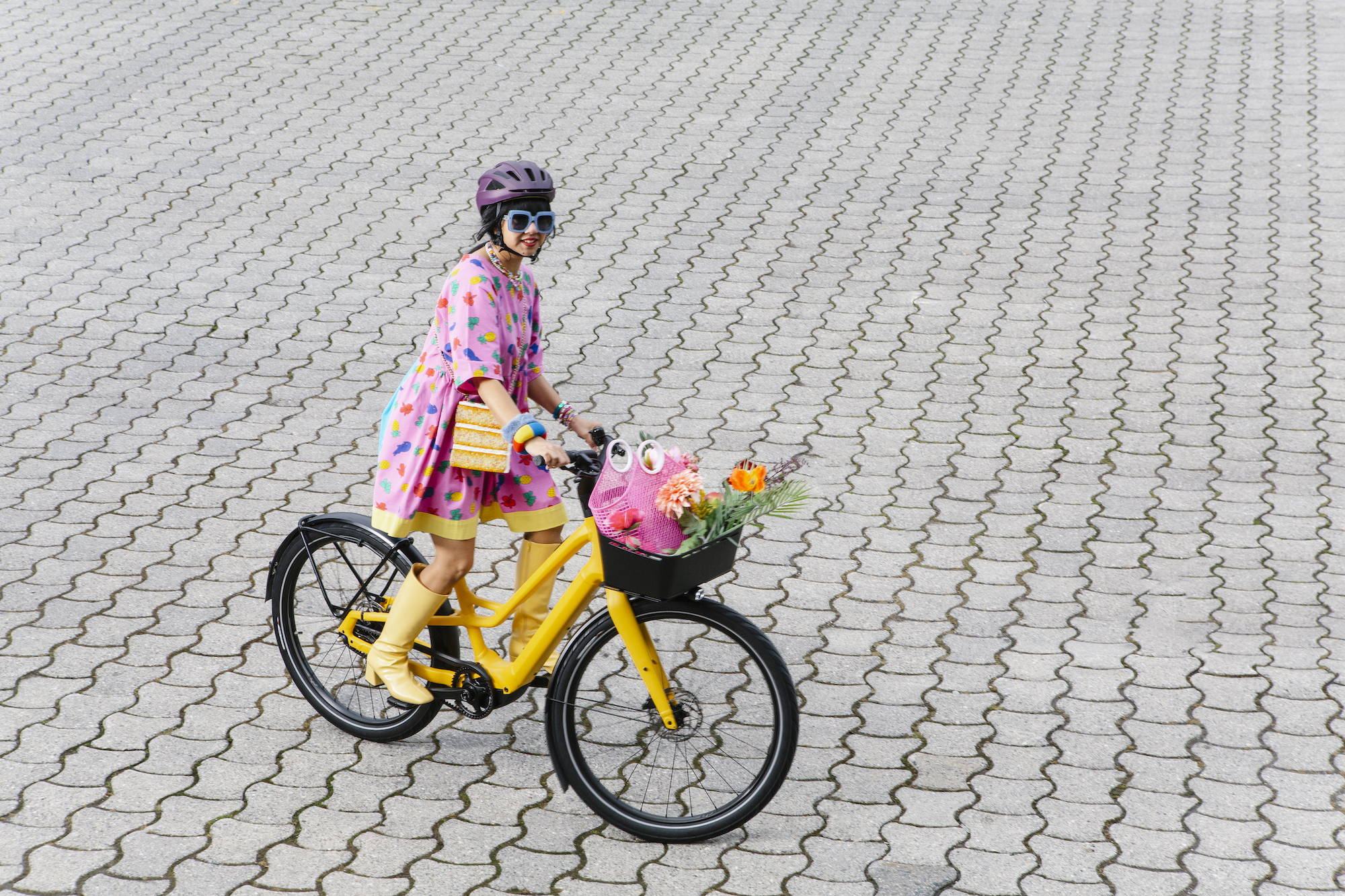 MORE RIDING, LESS MAINTAINING

You don't need to become an amateur mechanic to own the Como SL— just charge up and it's ready to ride. The internal gear hub (IGH) keeps the gears housed and sealed inside the rear wheel, protecting them even at the most packed bike rack, and the optional Gates belt drive doesn't need lubrication like a chain does. Ultra-bright lights are built in and powered by the internal battery, so you're always lit.

The Como Super Light isn't slowed down by bad weather. We designed this bike for all seasons in all regions. With powerful disc brakes and wide Nimbus tires, you'll feel stable and well-connected to the road. DRYTECH fenders deflect the dirt and water away from you, while integrated lights illuminate the road ahead. And the most important components—Internal Gear Hub, battery, and cables—stay protected from the elements and running clean.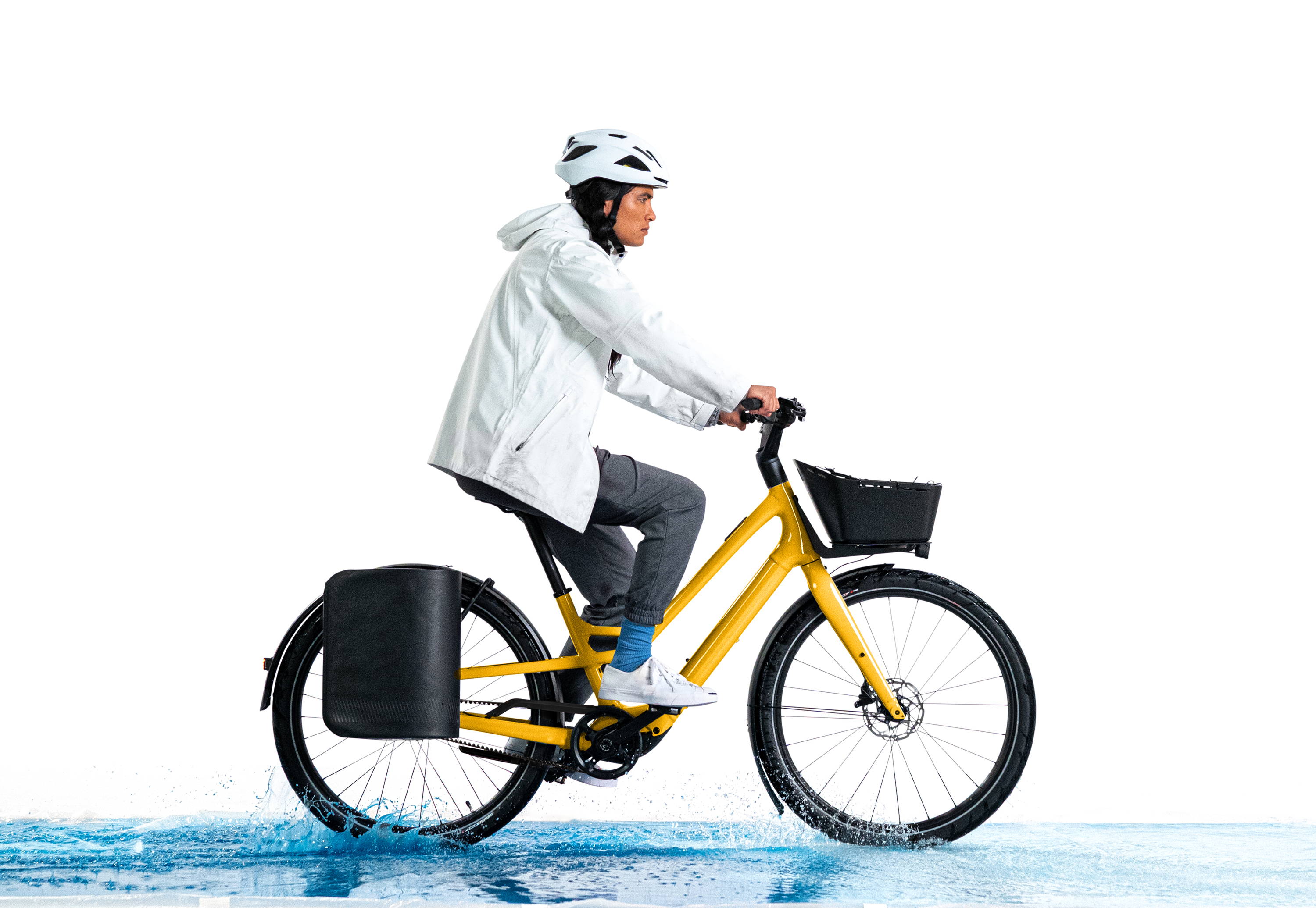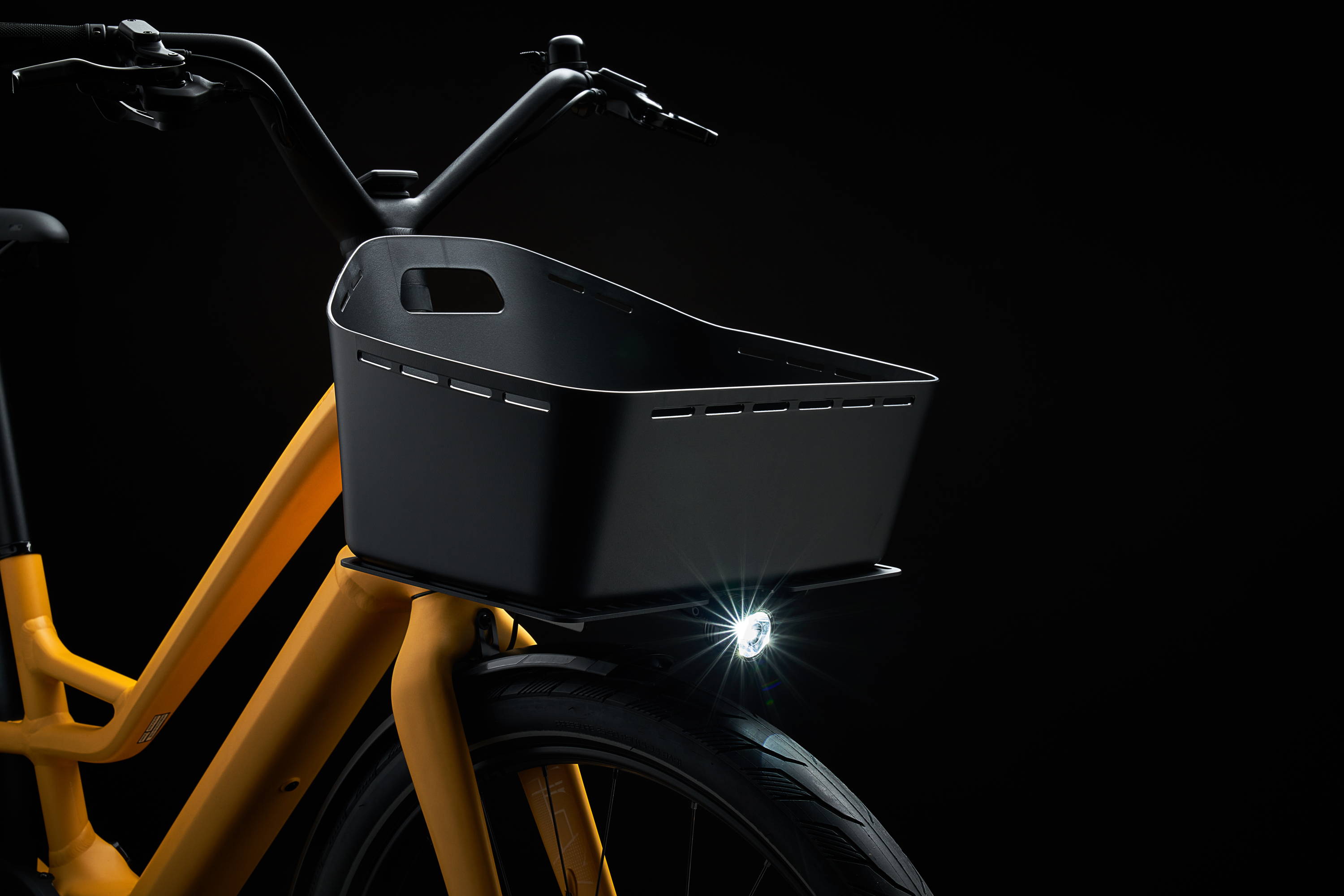 EQUIPPED TO CARRY TWICE ITS WEIGHT

The Como SL comes fully equipped to carry most anything with you. A built-in rear rack is ready to hold two panniers up to 20 kg/44 lb. And a front porteur rack with a removable front basket can handle up to 15 kg/33 lb of groceries. The bike comes standard with a kickstand, and because the front rack is frame-mounted, you don't have to worry about the basket flopping around when you park.

POWERED FOR FUN, EVEN ON THE RUN

The Como SL delivers the assurance of a 320Wh battery, good for up to 62 miles / 100 km of range in Eco mode, plus the security of having it integrated within the frame. An optional Range Extender adds up to 31 miles / 55 km of additional range. It's fully removable, compact, and easy to charge whenever you are, so you can top off on the go.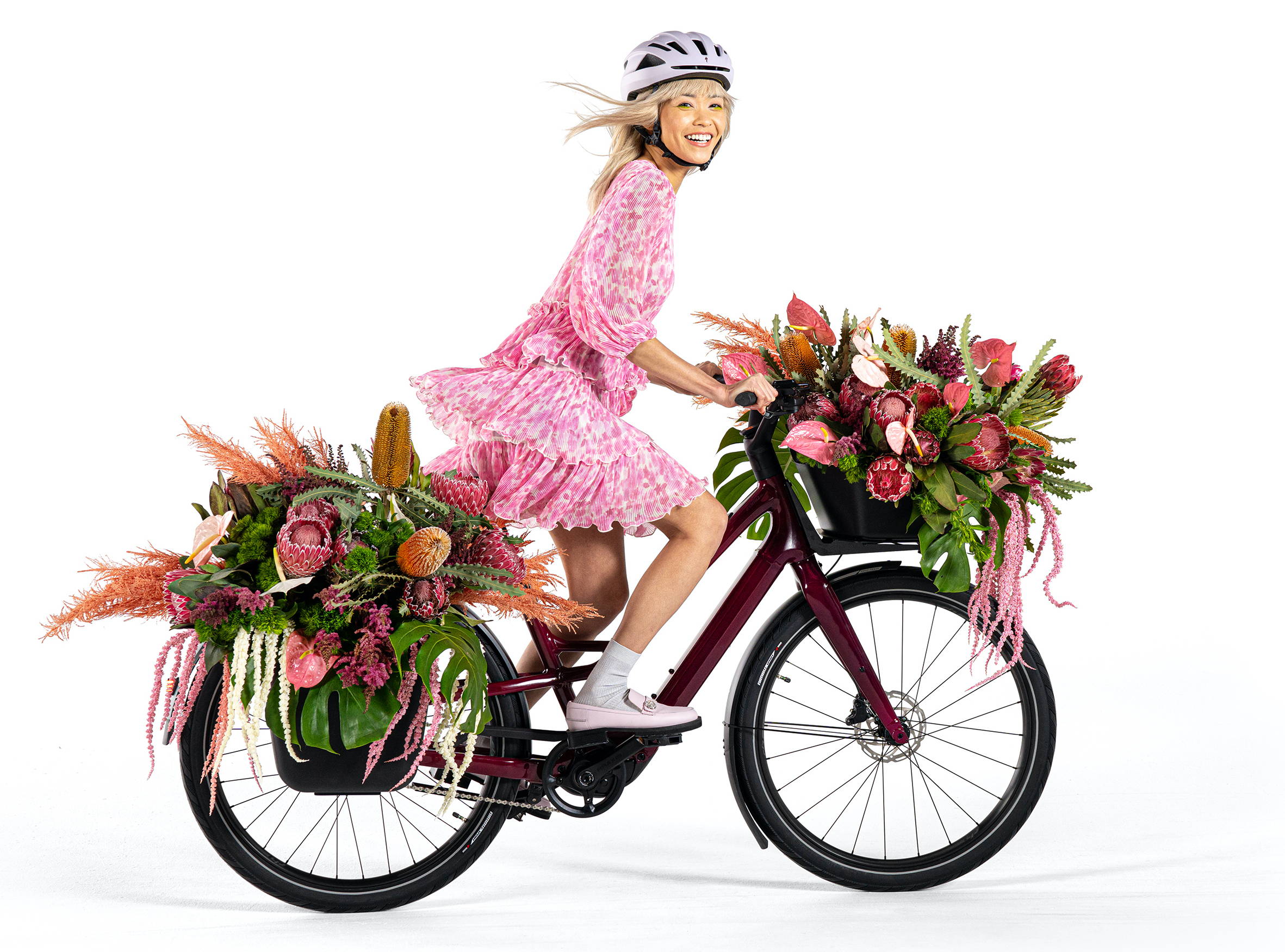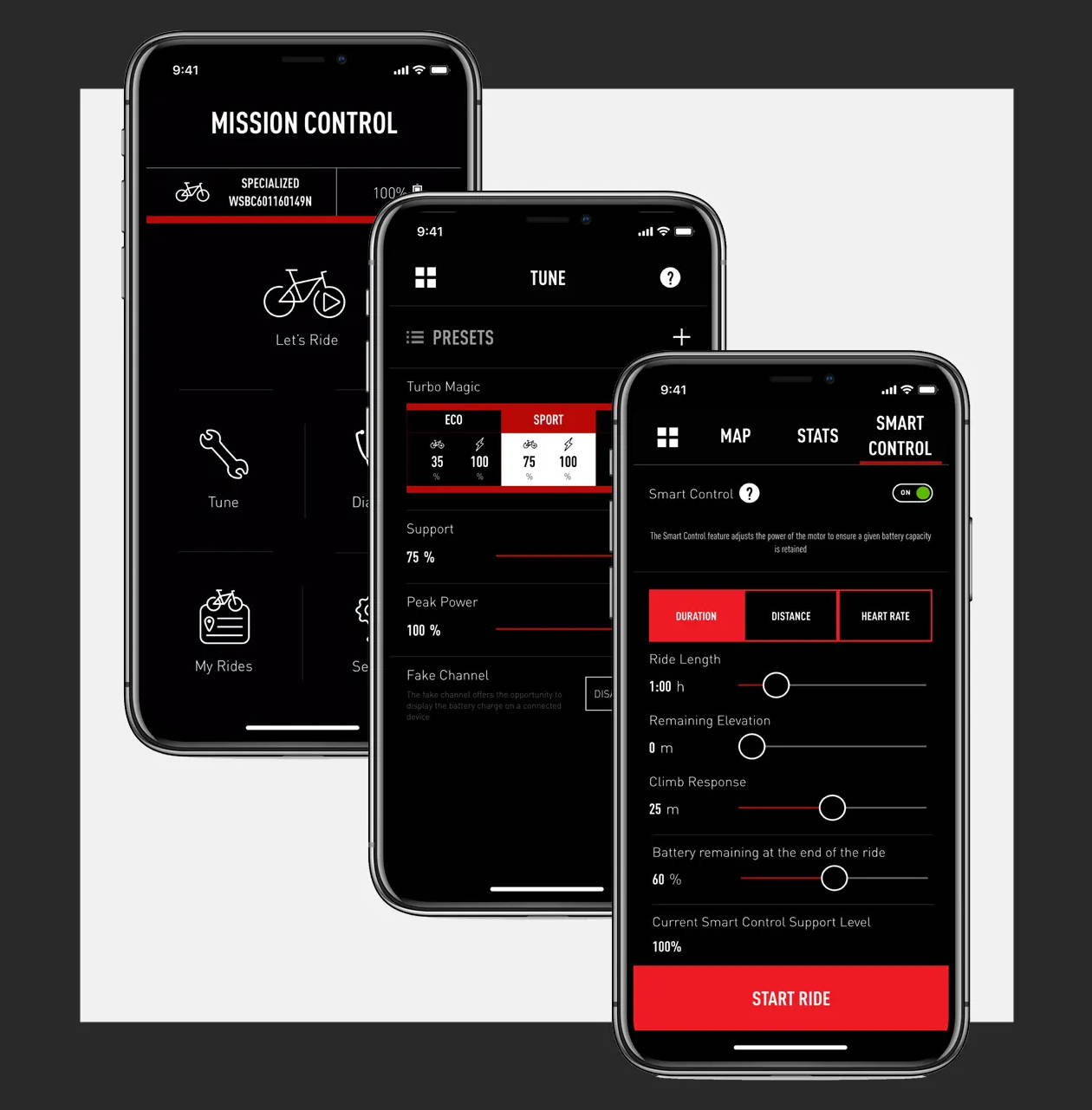 Connect your bike to your phone and control everything about this bike. Before you take off, enter your ride distance or time into Smart Control and let your bike manage the power output so you never run out of assist on your ride. You can diagnose potential service needs, record and share ride info with friends, and even give your bike its own custom name.