Making kids' bikes is about supporting and nurturing the spirit of riding from the first moment a kid's feet hit the pedals. A new bike is a critical investment for families. Especially now, when parents are looking for safe, fun ways for their kids to get out and get active. At Specialized, we know that greater comfort opens the door for more riding. With kids' bikes, comfort comes from a bike that fits well and a kid-focused design. Because of their growth spurts and growth patterns, the perfect fitting kids' bike is a short-lived "just right". Not only do kids deserve class-leading bikes, but they also deserve a bike that fits better for longer.

Lightweight - 20.5lbs

Adjustability at the cranks, seatpost, and handlebars
Kids-specific 130mm Bridge Saddle
The Jett is the most adjustable and highly kids-specific bike on the market. Consulting the cycling industry's best bike fitters, Specialized developed the Jett using the same study tactics that they use with world-class athletes. During "Bring Your Kids to Work Day" at the Retül Office in Boulder, CO, Specialized gathered data from kids. The team put kids on bikes and observed the mechanics of how they were riding, optimizing that data in the design of the Jett.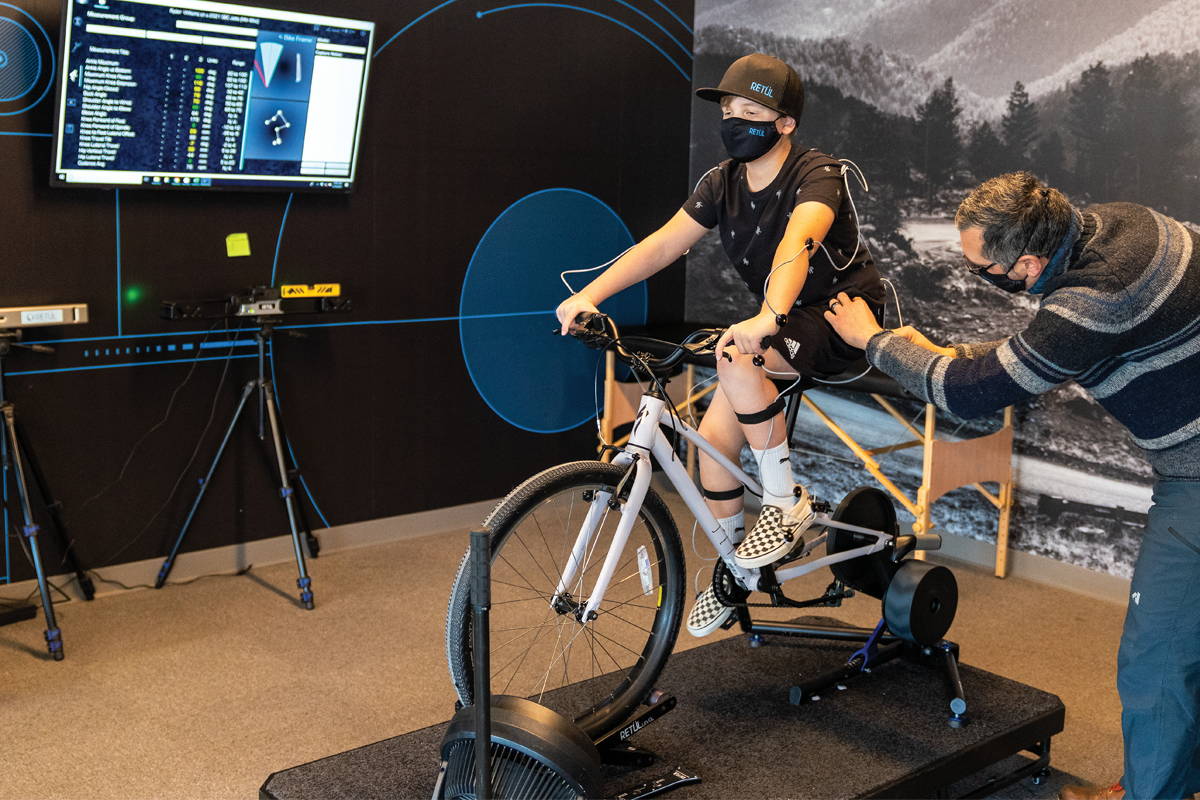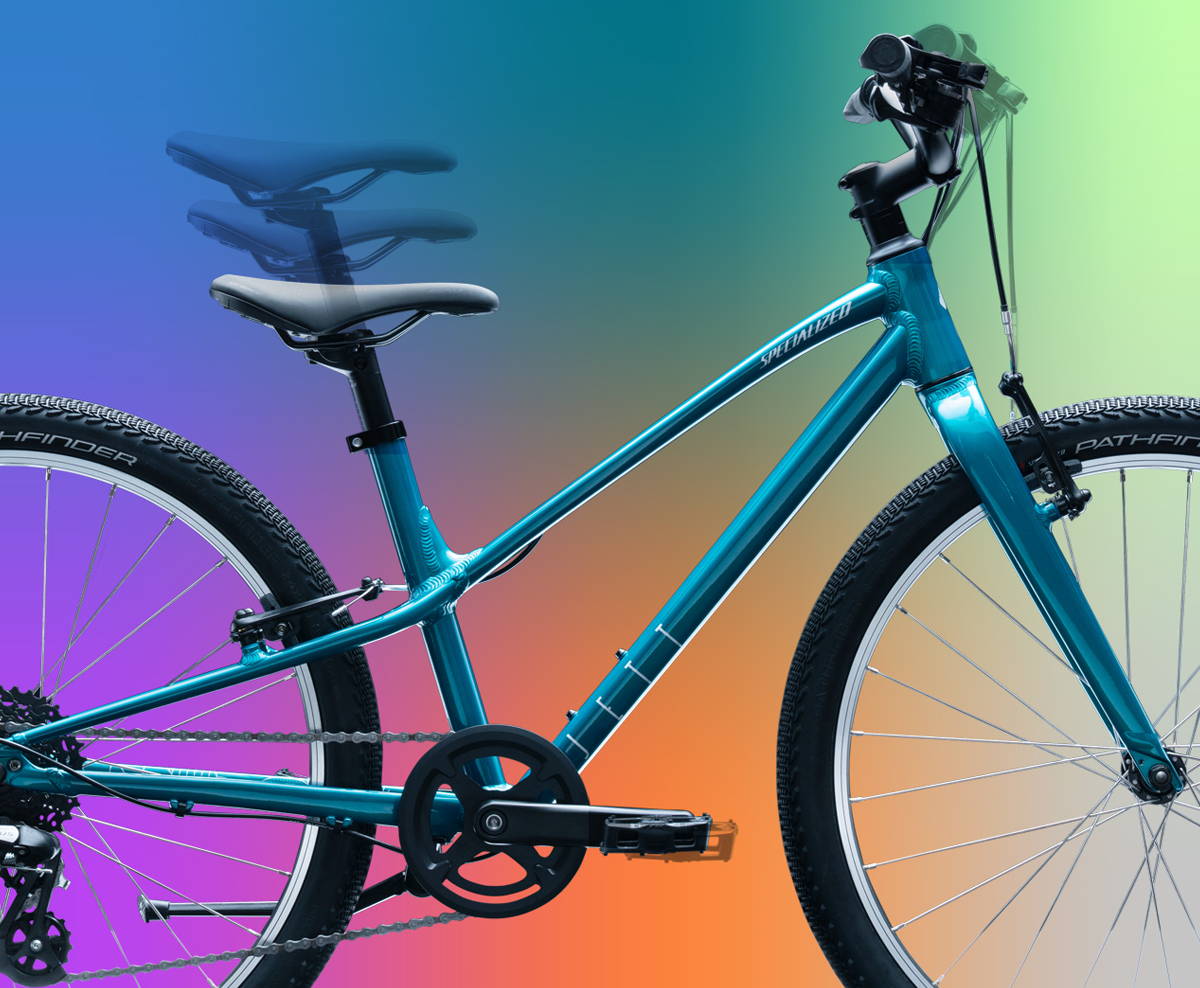 Research found that kids grow faster in their arms and legs than their torso, so Specialized built a bike that can accommodate average growth for up to 3 summers. Adjustability comes from 2-hole positions for cranks, a longer seatpost, and adjustable handlebars for extended reach.

LIGTHWEIGHT & FAST ROLLING

The Jett 24" weighs in at just 20.5lbs. The sleek design, light weight, and fast-rolling Pathfinder Tires will have kids leading the pack or keeping up with the grown-ups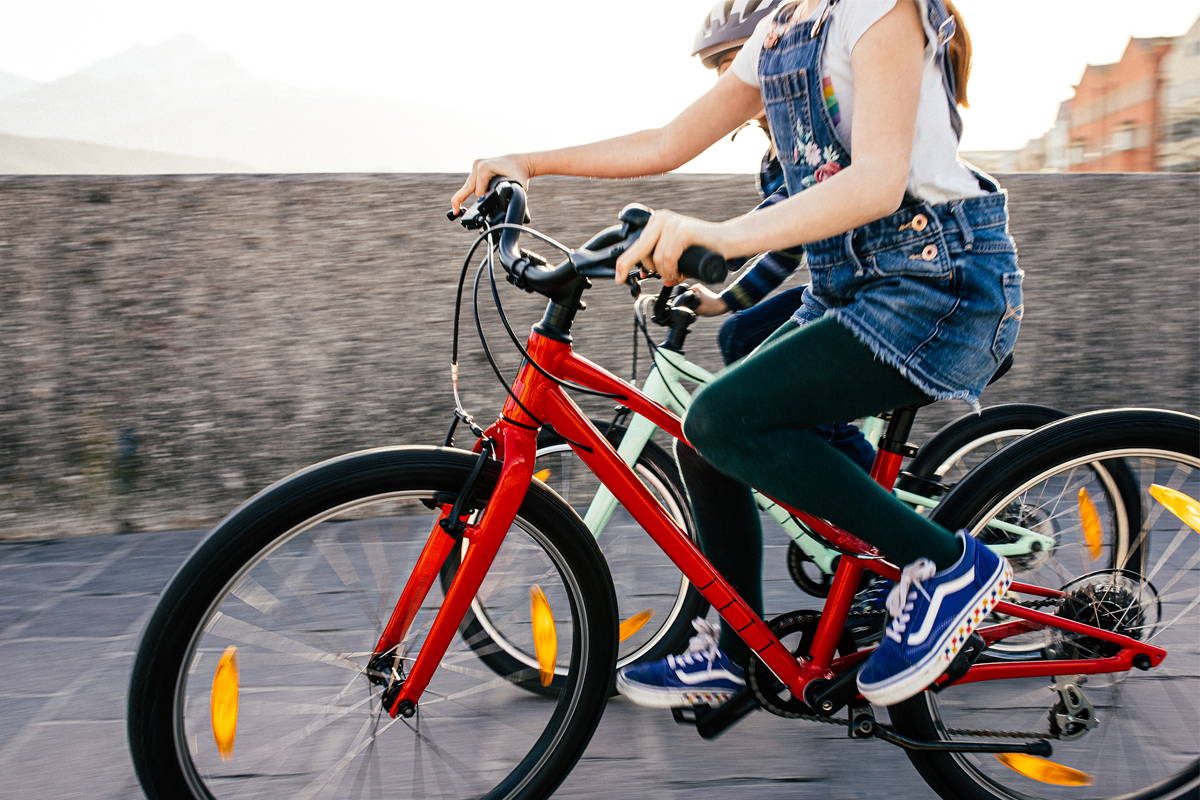 The narrow diameter grips and adjustable brakes make sure that the rider can comfortably steer and control the bike. This comfort instills confidence as the rider can maneuver easily.

A kids-specific 130mm Bridge Saddle and narrow q-factor cranks create hip-knee-ankle alignment for the rider. This helps to avoid knee pain and improve pedaling power—so riders can pedal further, faster