The creation of our Aethos road bike started with a question: "What if?"

What if we built a bike focused around the purest imaginable road riding experience? What if we built a bike to maximize the timeless moments where everything disappears and human and machine become one. We all know these moments, the ones where we lose ourselves in the reverence of dancing up a climb or telepathically carving through a turn, where we feel liberated from the constraints that surround everyday life and the miles just melt into hours.

There are riders out there that yearn for more than racing, that see the experiences of the open road as an equivalent to toeing a start line. The demands of this sophisticated rider equal that of any racer, for where racers want for speed, these riders demand a package that accounts for everything else, too. Sprightly climbs towards the clouds, wicked descents on the other side—they demand superior handling and an unrivaled ride from a bike that's the epitome of quality, performance, and style.

585 gram frame weight

Roval Alpinist new bar/stem combo and wheels

FACT 12r Carbon frame
We know that shape contributes to the vast majority of a bike's performance, and that's why Aethos was born from a "Eureka" moment in the test lab. Our engineers studied the flexing and breathing of carbon frames in the pedaling test rig, and they realized the industry's understanding of how forces flow through a frame was incomplete and ripe for massive improvements. We used staggeringly large supercomputer simulations—more than any humans can do in a lifetime— to subtly alter round tube shapes. This made their shapes more conical in key areas to deliver huge gains in stiffness and balance with the minimum amount of material. There's nothing extra here except more stability and integrity.

Just so we're clear, this is a shape story of how and why the shapes work within this bike. The outcome of Aethos represents an entirely new way of designing bikes. Why's this really cool? Because it will shape how we build all of our bikes moving forward.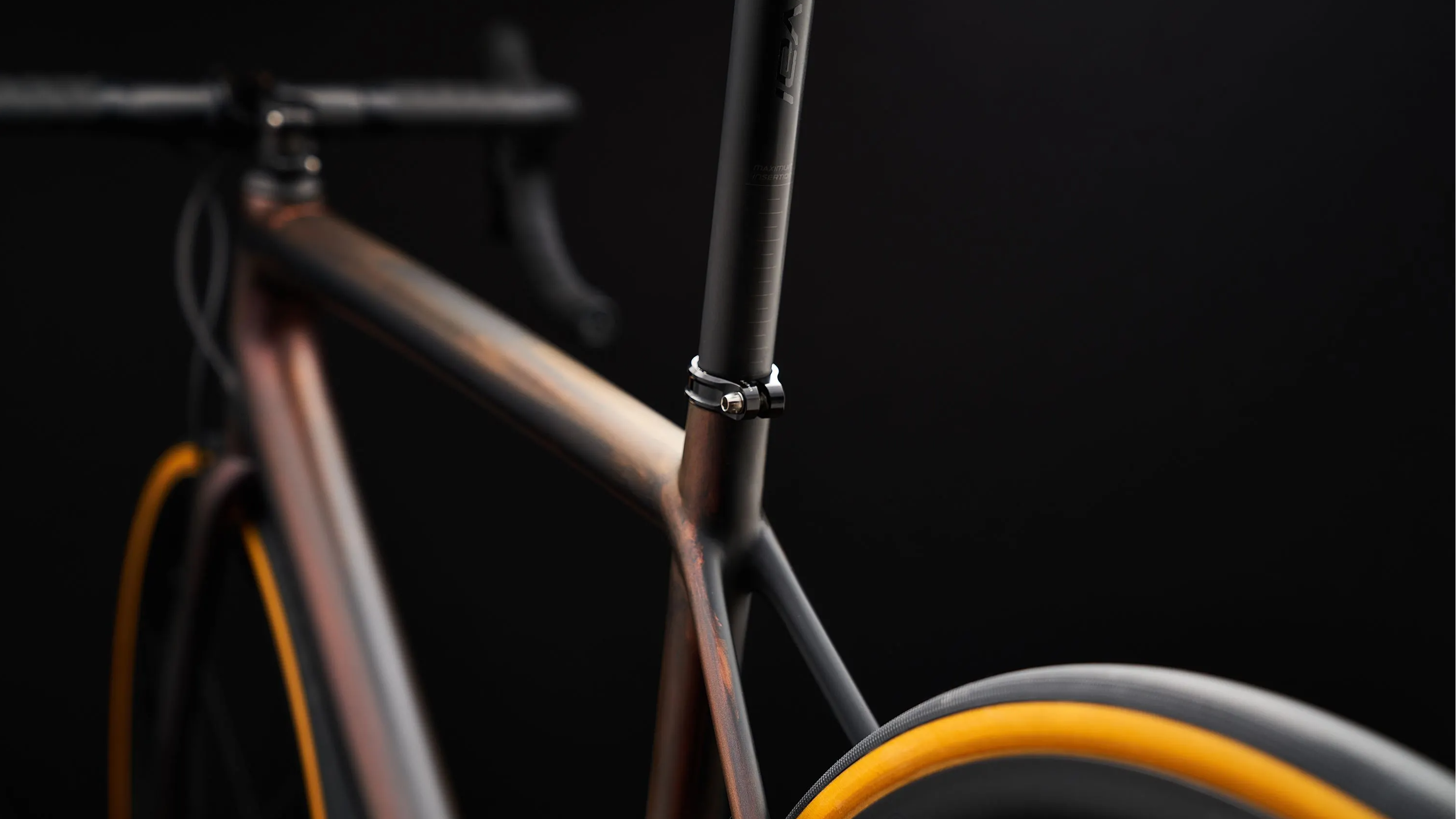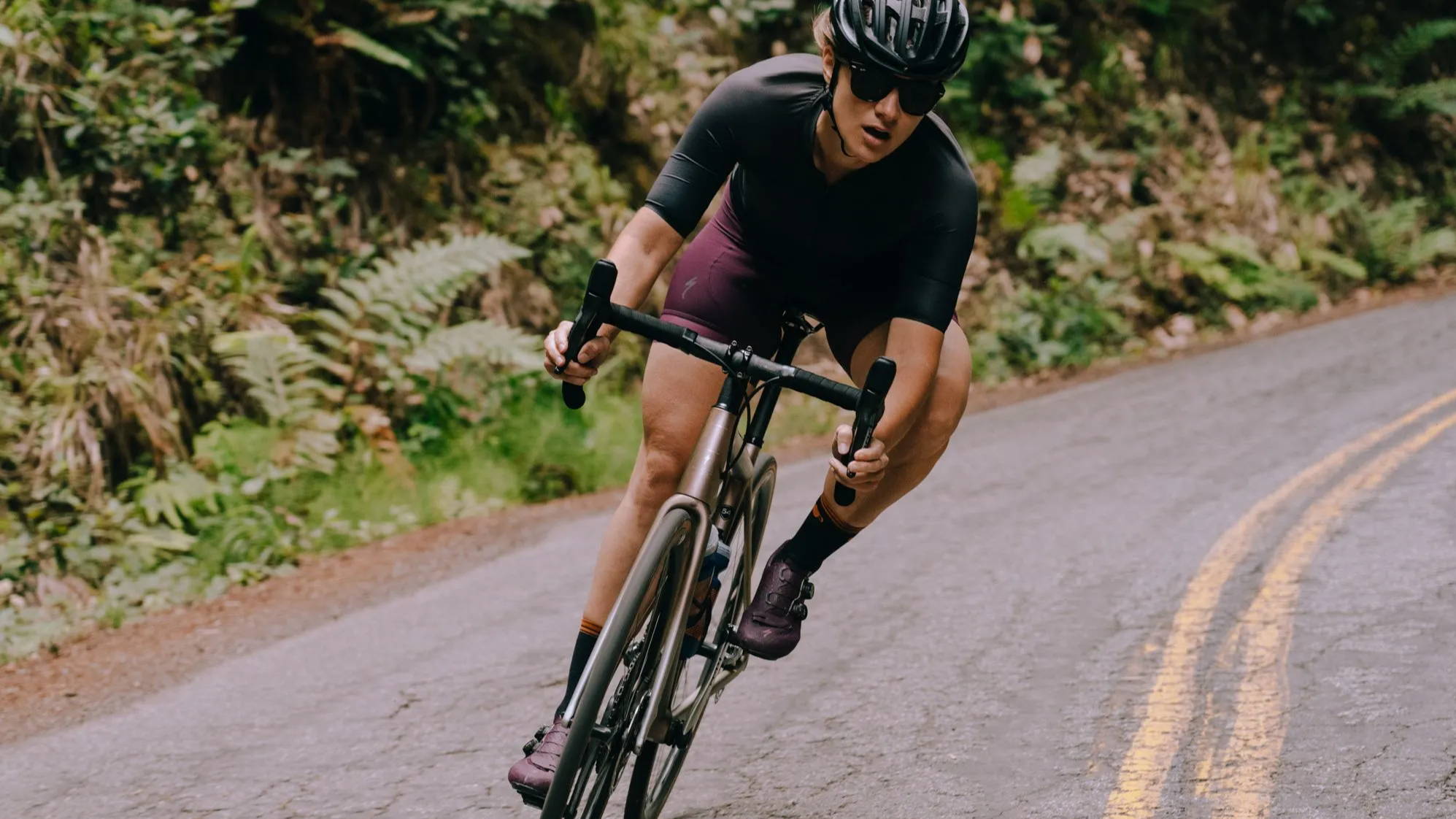 Continuing to study how these frames move under load helped determine that there were too many "stiffness layers" (or extra plies) added in the creation of traditional frames. So, with these new tube shapes, we needed an entirely new way to lay-up frames. Thankfully, it's one which resulted in reducing the number of needed plies by 11% compared to the S-Works SL6 (which was known for being pretty damn great already). By utilizing larger, and more continuous, unbroken plies, we were able to achieve more consistent positioning than on any other frame we've made before.

The interesting thing to note is that the wall thicknesses of the tubes, themselves, are substantial throughout the frame, but because of the stiffness layers, the overall weight went down significantly. The only thing along for the ride should be you.

We chased ride quality with Aethos, not a number. That said, we know a light, stiff, and balanced bike is magic at the pedals. The result, however, is the lightest disc road frame ever produced, with no gimmick builds and a weight as light as 5.9kg. Aethos is very illegal in some racing circles, yet it's still rated for a 275-pound rider and possesses all the telepathic handling, response, and stiffness targets that you've come to expect from every bike we make. (Psst – don't tell the UCI)